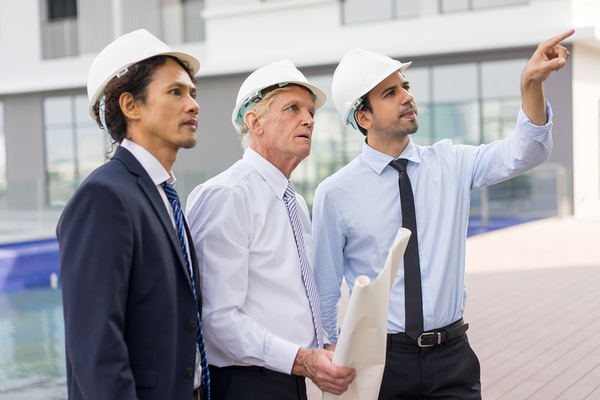 Unfortunately, the types of supervisors that people tend to talk about the most are ineffectual, uninformed, and/or grouchy bosses. We don't hear enough stories describing skillful and empowering supervisors – perhaps because it's much easier to be the former than the latter.
But in the construction industry, an incompetent supervisor not only can make the lives of their subordinates miserable but can even get somebody hurt or killed. So it's worthwhile to examine the attributes of a great construction supervisor toward which their peers can aspire.
An unwavering focus on safety. Not only does this mentality protect the building's clients from liability, but it also conveys to the workers that their supervisor cares about their well-being.
The curiosity to experiment with new technologies. Don't adhere to the "this is how it's always been done" mantra. Be open to working with drones, digital compliance platforms, autonomous vehicles, and other kinds of advanced technology.
A "big picture" mindset. Don't get down bogged by frivolous details. Make sure that all decisions you make are consistent with regulatory, budgetary, and scheduling goals in mind.
Flexibility and adaptability. Anything can happen on a construction site (like a bunch of sick workers, a late supply delivery, or a last-minute design "tweak" by the client), so you must be able to roll with the changes and keep on trucking.
The ability to establish goals and benchmarks. Your client will love you if you can lay out a weekly or monthly schedule of deliverables and stick to it. It also helps the site work proceed more efficiently.
Solid writing skills. Construction supervisors do a lot of writing – from memos and directives to workers to updates and reports for clients and regulators.
Excellent interpersonal skills. You also must interact with a wide range of people, from suppliers and deliverymen to venture capitalists and property owners.
The willingness to address problems immediately. If machinery breaks down or someone gets injured, you must remedy the problem at once to minimize downtime – and then report it quickly to the client, company headquarters, and/or the proper authorities.
A talent for communicating with subordinates. Bad bosses think ordering people around will get the job done. Good construction supervisors realize that their communication style should vary from person to person and from situation to situation.
The openness to delegating tasks when necessary. Some managers try to do everything on their own and wonder why they fall behind. Smart supervisors delegate tasks and authority to other employees to help keep the project on schedule.
A knack for embracing smart ideas. Some of the best ideas come from the workers themselves. If someone makes a suggestion, give them the power and latitude to try it out to see if it works.
The integrity to follow the same rules and procedures as everyone else. It's simple: the "do as I say, not as I do" attitude is the quickest way to alienate subordinates.
Not being averse to getting their hands dirty. Every now and then, it's not a bad idea to pick up a hammer and pitch in to help. That's an easy way to earn the respect of those who work for you.
Succeeding as a construction supervisor involves a lot more than getting your license, following schedules, and knowing building codes. You must make a commitment to do everything in your power to ensure that the project is completed in a timely manner, on budget, and safely. That's what separates the great construction supervisors from the rest of the pack.
Is your renewal date for your CSL quickly approaching? Take our Construction Supervisor License classes for free.