From GPS trackers to drones to autonomous vehicles, an impressive array of technological wonders can be found on today's construction sites. So why do best practices pertaining to overhead crane guidance call for using… hand signals?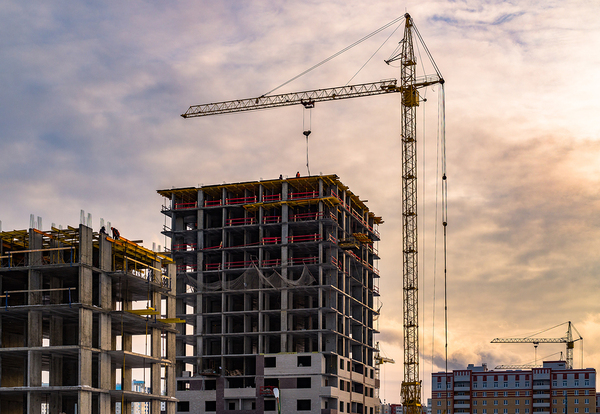 Nothing Beats Hand Signals
After all, wouldn't large digital signs be more visible to a crane operator? Perhaps, though they might be unwieldy to move around and would be subject to power outages or dead batteries. What about today's smartphone technology with hands-free accessories? Sounds good in theory, but you run the risk of bad reception or dropped calls while a load is being moved.
Even conventional two-way radios present problems due to the potential for crosstalk during hoisting operations, although they can be used if the communication takes place on a dedicated channel. Walkie-talkies also come in handy when cranes are being used around train tracks so workers can coordinate with railroad officials regarding passing trains.
What Hand Signals Look Like
For these reasons and others, hand signals are still the safest and most practical way to assist crane operators in lifting, moving, and transporting heavy loads. In fact, OSHA regulations require that an individual must be designated as a signalperson wherever hoisting operations are in progress on a construction site.
Here is a list of 23 internationally-recognized hand signals that are commonly used in crane operations:
This chart (or one like it) must be posted on the side of a crane or in a clearly visible area where hoisting takes place. The designated signalperson must be properly trained and proficient in the use of hand signals around cranes. If new or different hand signals are to be used during a hoisting maneuver, they must be agreed upon by the signalperson and the crane operator (as well as the lift director, if one is present).
Important Hand Signaling Precautions
Furthermore, there must always be an unobstructed sightline between the crane operator and the signalperson while a load and/or crane is being moved. Otherwise, all hoisting operations must cease until the sightline is restored.
In most situations, only one person per crane can be designated as a signalperson so as to prevent the crane operator from becoming confused by conflicting hand signals. The lone exception involves the "emergency stop" hand signal, which can be executed by anyone on the construction site if he or she believes that an accident is imminent. The "emergency stop" signal involves the person waving his arms back and forth in front of him (exactly like the football official's signal for an incomplete pass).
Hand Signaling Knowledge is Essential
Despite being simple and low-tech, hand signals are an integral part of avoiding dangerous and costly accidents on a construction site. That's why hand signaling is frequently included in mandatory continuing education courses for workers as a condition of renewing their hoisting licenses.
In short, the mastery of hand signal execution and recognition is a prerequisite for anyone working in the hoisting industry. And until someone invents a hoisting communication method or technology which is more pragmatic, reliable, and uncomplicated than hand signals, the presence of a top-notch signalperson during hoisting operations will be a necessity on any safety-conscious construction site.
Need some CE credits to renew your hoisting license? Take our Hoisting License classes for free.