When you look at some of the world's oldest structures that are still standing like the Pyramids, the Colosseum, or the Great Wall of China, it's difficult to imagine how ancient peoples managed to build them without today's technology. Perhaps in a few decades, we'll be looking at more "modern" buildings and wondering how they were constructed without the use of drones.
Drones in Construction: A Necessity, Not a Luxury
Drones (also known as unmanned aerial vehicles or UAVs) have had a major impact on how various construction functions are carried out. The most mature application of drone technology in construction is its use in surveying and topographic mapping. It takes much less time and expense to pilot a drone over a large land tract than to survey it using conventional mapping measures.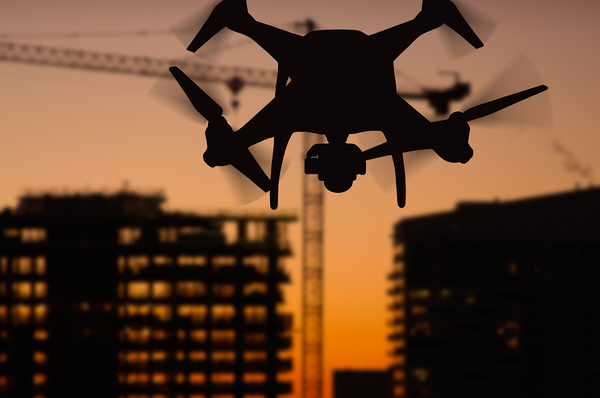 In addition, drones are being utilized as a surveillance tool. For large properties, drones can provide camera coverage to spot trespassers or thieves in areas where no stationary cameras or foot patrolmen are present. (They can also spot workers who are leaving the job site early or arriving late.)
Inspection and Safety Applications
In the future, construction supervisors may frequently integrate drones into their inspection protocols. After all, it's safer for a camera-equipped drone to fly over a roof or check for structural issues many stories in the air than to delegate this task to a person. Drones can also be used to inspect areas which are potentially unsafe due to structural instability or the presence of hazardous materials.
Speaking of safety, some construction companies are letting sensor-equipped drones "patrol" their job sites and monitor levels of heat or harmful gases that could lead to an explosion and/or sicken workers. Construction supervisors can also turn to drones when conducting safety checks on large equipment (like cranes) or machines that are hard for humans to access.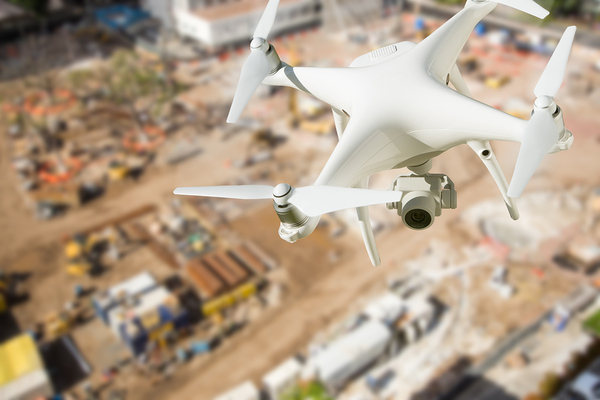 Drones and Construction Marketing
Finally, drones can make the lives of construction supervisors easier when they communicate with property owners, clients, or capital providers. When these stakeholders inquire about the progress of the project, the construction supervisor can collect aerial video footage using a drone to answer that question. Such footage can also be incorporated into construction marketing presentations to be used for bidding on future projects.
Best Practices for Construction Drone Use
If you're a construction supervisor who is considering the use of UAVs on your job site, here are some best practices of which to be aware:
Before use, inspect the drone to make sure that the controller and the vehicle are in good working order and all batteries are fully charged.
Check the weather forecast and/or radar to ensure proper flying conditions so that the drone will not be damaged.
Familiarize yourself with the operating manual for your drone, especially when it comes to safety issues and troubleshooting operational problems.
Institute detailed recordkeeping procedures that document the times, dates, purposes, and geographical areas of every drone flight not only for your own files but also as protection against potential legal claims by third parties.
In addition to the drone operator, there must also be at least one other observer who visually monitors the UAV throughout each flight in order to minimize the chances of accidents.
If a collision, malfunction, and/or injury does occur as the result of drone use, be sure to carefully document the entire incident and take steps to ensure that a similar accident doesn't happen in the future.
In order to avoid liability issues, never, ever, ever fly the drone "just for fun" or for non-work-related reasons.
If they aren't already, most construction supervisors will rely on drones to some extent in the future. So if you are looking to advance your career as a construction supervisor, it may behoove you to educate yourself about the utility and operation of drones on your construction site.
Need continuing education to renew your construction supervisor license? Take our Construction Supervisor License classes for free.