Amish communities like those in New York, Pennsylvania, and other U.S. states are known for their barn raising events which feature basic materials, few machines, and lots of manpower. While that construction formula was common in the 19th and early 20th century, today's construction projects employ much more modern technology to get the job done.
Moreover, the technological advances of today are radically changing the way that construction personnel do their jobs. Here are some of the biggest tech trends in this industry for 2018.
Smartphone thermal imaging 
Thermal imaging has been used on construction sites for decades. But now, there are smartphones which can actually double as thermal imaging devices. These mobile phones have a built-in FLIR camera that can utilize thermal imaging to find moisture leaks, hotspots, or poorly-insulated areas.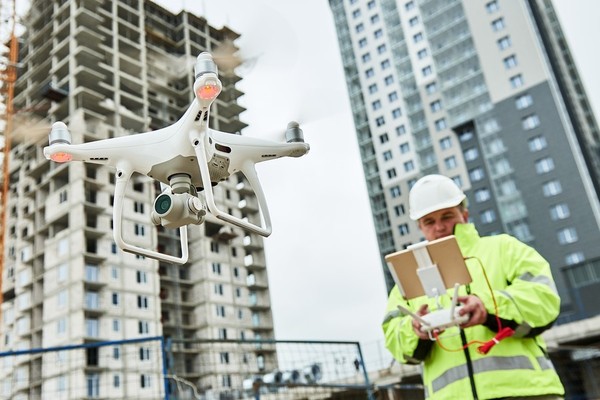 Drones 
Drones, which are also called unmanned aerial vehicles or UAVs, are often the preferred method of surveying a large construction site. But construction managers are also using drones to inspect areas of a building or structure which aren't easily accessible by humans (like the top of a high-rise office tower, for example).
The Internet of Things
Also called "smart" technology, the Internet of Things (IoT) is increasingly being integrated into various aspects of the construction process. Many consumer devices like thermostats, door locks, and lighting fixtures are already IoT-enabled. But this phenomenon is also being embraced by manufacturers who are putting RFID tags on their construction materials to aid builders with inventory management and product tracking.
3D printing 
Three-dimensional printing has progressed well beyond the novelty stage. Nowadays, building companies are using 3D printers to reproduce unique and/or hard-to-find replacement parts for their machines or systems. But for now, 3D printers aren't being used much for creating actual buildings (at least not in America).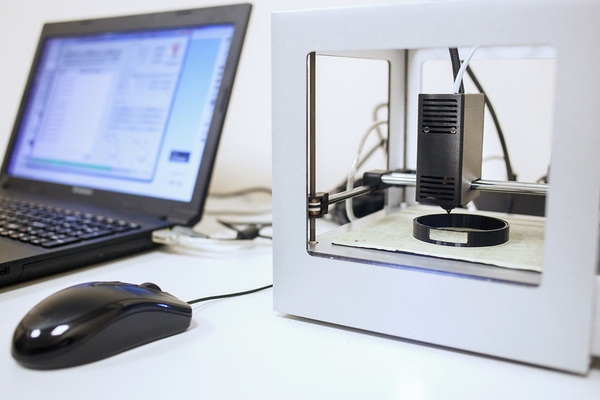 Project management software 
In today's global marketplace, many components of the construction process are being handled by people or companies located thousands of miles away from the job site. In order to coordinate these functions, companies are turning to project management software systems that allow professionals to work on the same project from various locations and communicate with each other every step of the way.
Cloud computing
Similarly, construction teams want to have the ability to access data about their project without being chained to a single physical database. Moving this data to the cloud allows everybody on the team to view, analyze, and update data relating to budget, inventory, compliance, and many other areas from any smartphone, computer, or other digital device.
Other future tech applications
Though they may not be widely adopted by the end of 2018, there are several other technological innovations that are being used to streamline construction procedures. In the virtual world, builders are turning to Big Data analytics, building information modeling, and enterprise resource planning software to increase the efficiency of their projects while minimizing costs. And augmented reality is inching its way into construction with applications like onscreen "dashboards" for personnel or software that can "transport" remote professionals to the job site.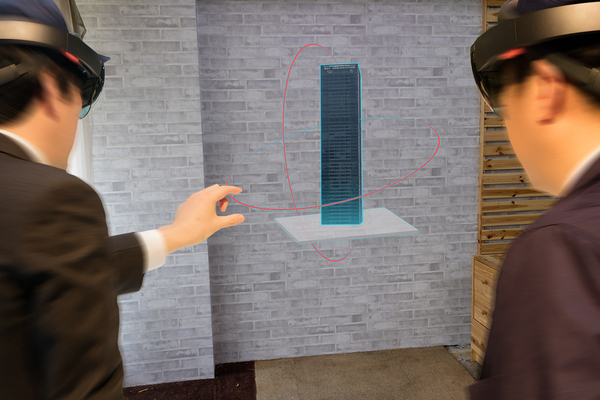 The physical job site of tomorrow might also look a lot different. Researchers are working on construction "exoskeleton suits" which utilize metal tubing and counterweights that allow humans to lift, install, and transport heavier materials without being fatigued. And though driverless cars may not be here in the near future, there may be some autonomous vehicles that can transport materials around a job site or to and from a nearby warehouse.
For construction managers and other professionals, it's becoming just as important to keep up with technological changes as it is in other industries. After all, they aren't working on their grandfather's (or even their father's) job site anymore.
Ready to turbocharge your construction career? Take our Construction Supervisor License classes for free.