What do all construction workers everywhere have in common? They all have an opinion about their boss.
One of the top supervisors on any Massachusetts job site is the construction manager. Most workers know who he or she is, but they may not be clear on precisely what he or she does.
The Life of a Construction Manager
Construction managers usually work a full-time schedule, but they could be on call 24 hours a day in case problems arise. In fact, roughly one out of every three construction managers worked more than 40 hours per week in 2016. But they get paid quite well; the median annual wage for construction managers in the U.S. is around $82,790.
Some of them work for large construction corporations, but many of them are independent contractors who are hired by companies to oversee specific projects. Though they may have an office, construction managers often work out of an onsite field office while supervising a construction project. If they are managing multiple projects at once, they frequently must travel from one job site to another.
Duties and Responsibilities of a Construction Manager
Construction managers are responsible for the planning, budgeting, coordination, and supervision of commercial, residential, government, hospital, and many other types of projects from beginning to end. Some of their key duties include:
Making sure the quality of the project meets expectations (i.e., no corners are cut)
Monitoring and controlling all costs and making sure the project stays on budget
Ensuring the safety of everyone working at the construction site
Certifying that all provisions of the construction contracts are being met
Interacting with property owners and other stakeholders to keep them apprised of the progress of the project
Confirming that every aspect of the project is complying with all applicable laws, rules, and regulations
Choosing, scheduling, and coordinating all contractors and subcontractors on a project
The Difference Between Construction Manager and General Contractor
Many people tend to use the terms construction managers and general contractors interchangeably, but there are some differences between the two occupations. General contractors are typically only involved in the construction phase of a project, whereas construction managers begin work on the project well before construction gets underway. For example, construction managers assist their clients with the selection of the building's architect.
A major part of a construction manager's duties is communicating with all of the other professionals and specialists on a given project, including:
civil engineers
structural engineers
stonemasons
carpenters
electricians
plumbers
landscapers
painters
excavators
surface pavers
municipal inspectors
If a project is especially large, there may be multiple construction managers assigned to it with each one overseeing a specific aspect of the project (such as plumbing, structural foundation, electrical, etc.).
How to Become a Construction Manager
In order to become a construction manager in Massachusetts, you must be at least 18 years old and have at least three years of industry experience working in some other capacity. A degree or diploma from a vocational program, college, or university can satisfy a portion of the experience requirement.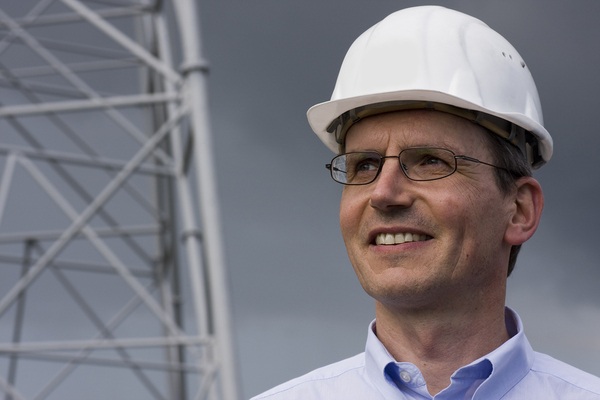 You must also possess what is known as a construction supervisors license (CSL). There are three types of CSLs you can apply for depending on the types of construction projects you wish to work on: specialty, restricted, and unrestricted.
After completing the application for your CSL, you must take and pass the licensing exam. No formal instruction is required to take the exam; but once you are licensed, you must complete a specified number of hours of continuing education before you can renew your CSL every two years.
If you want more information on how to get into construction management, you can check out Mass.gov or the Massachusetts Contractor Academy website. Though the job of construction manager can be demanding and stressful, it's also very rewarding in a variety of ways. So ask yourself: do you want to be the boss on a construction site?
Take our Construction Supervisor License classes for free today!