Question: What do Massachusetts drivers, hunters, fishermen, and contractors have in common?
You guessed it. They all need to acquire a license in order to remain in good standing with state law.
Here are the five things you must know about getting a Massachusetts contractor's license:
If you only want to work on already-built residences, then all you need is a home improvement contractor's (HIC) license.
If you want to build and/or renovate small to medium-sized structures, then you'll need to obtain a construction supervisor license (CSL).
To apply for a CSL, you must have at least three years' worth of construction experience.
CSL seekers must also pass a licensing exam before they can begin working on projects in the state.
Both HIC licenses and construction supervisor licenses must be renewed every two years. CSL holders must fulfill continuing education requirements before they can renew their licenses.
Becoming a Home Improvement Contractor in Massachusetts
Home improvement contractor's licenses permit you to work on owner-occupied buildings of between one and four units in size. You must also be licensed if you perform any single job costing over $1,000 or your gross revenue in the previous twelve months exceeded $5000.
Getting your home improvement contractor's license is simple. All you have to do is fill out an application and pay the $100 registration fee. There's also a one-time Guaranty Fund contribution that you must make the first time you register; the amount varies from between $100 and $500 depending on how many employees your company has. Renewing your license costs $100 and must be done every two years.
Who is Eligible to Receive a Massachusetts Construction Supervisor License?
There are two types of construction supervisor licenses: restricted and unrestricted. Restricted CSL holders can erect or renovate one- or two-family dwellings only, while unrestricted licensees can take on any type of construction project less than 35,000 cubic feet in size.
At least three years of verifiable full-time construction industry experience are required before you qualify for a CSL. A bachelor's degree from an accredited college or university and/or a diploma from a vocational school or program can fulfill a portion of the experience requirement.
CSL Application, Exam, and Renewal Information
The first step in acquiring your construction supervisor's license is to apply to take the state-administered exam. This involves filling out the application form, getting it notarized, enclosing documentation demonstrating your work experience (tax forms, copies of diplomas/degrees, or notarized letters from former employers), and paying the $100 application fee.
Ten days after you submit your application, you can call the testing service to find out the date of your exam. To prepare for the exam, you can sign up for a state-approved CSL test prep course or study on your own by obtaining the reference books detailing the federal and state construction laws and regulations.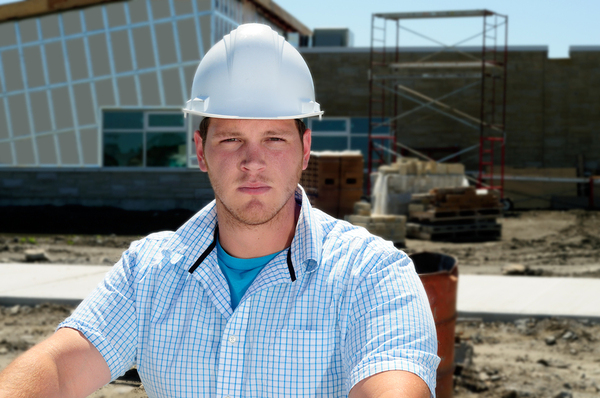 The exam itself is 60 questions for a restricted CSL and 75 questions for an unrestricted CSL, and you will have three hours to complete the test. If you receive a score of 70 percent or higher on the exam, then you are awarded a passing grade and you can pay the $150 fee to obtain your license.
Every two years, you must pay $100 to renew your construction supervisor's license. Before you can renew your CSL, however, you must complete 12 hours of continuing education credits (for an unrestricted CSL; restricted CSLs require only 10 hours). Only six of those hours may be fulfilled by taking an online course; the rest must be earned in a classroom setting.
Thousands of people lead satisfying careers as home improvement contractors and construction supervisors in Massachusetts. In order to join their ranks, you'll need to get your license, so contact the appropriate state agency today to get started!
If you need continuing education credits to renew your CSL, take our Construction Supervisor License classes for free.