Looking for an exciting career in Massachusetts that can earn you about $30,000 a year, even if you don't have a high school diploma? Then you may want to consider becoming a forklift operator.
Forklift operators can work in a variety of environments, including warehouses, ports, and construction sites. In order to be employed in this occupation, you must undergo the proper training and obtain the appropriate license.
OSHA Requirements
First, the federal Occupational Safety and Health Administration (OSHA) requires all personnel to be adequately trained before they can begin operating a forklift. This training must be conducted by an individual who possesses the necessary knowledge, skills, and experience as outlined by OSHA.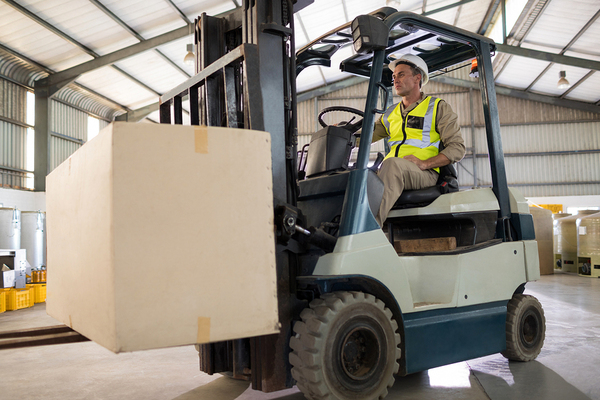 Every forklift training program must consist of three parts: formal instruction, practical training, and evaluation of skills. Formal instruction, which can consist of lectures, computer videos, or written materials, does not have to occur in a classroom.
In contrast, practical training must be directly overseen by a qualified forklift trainer on site. These exercises must teach the trainee not only forklift operation techniques, but also safety protocols, maintenance procedures, and other related topics. The trainee must be evaluated by the trainer on all relevant skills before unsupervised work can begin.
Retraining and Reevaluation
According to OSHA regulations, every forklift operator must be reevaluated every three years, no matter how long the individual has been working in this occupation. This reassessment usually consists of an evaluator observing the forklift operator's work and then asking him or her questions about pertinent issues which may arise during day-to-day operations.
In some circumstances, OSHA mandates what is known as "refresher training" for forklift operators. These training programs are required for forklift operators who are involved in an accident or near-accident or are seen to be using their equipment in an unsafe manner. Changes to the workplace or the type of vehicle the operator is working with can also necessitate a refresher training regimen.
State Hoisting License
In addition to OSHA rules, the state of Massachusetts has its own laws and regulations for forklift operators. Hoisting licenses are required for anyone who works in an occupation where a load exceeding a quarter ton or a bucket with a capacity of more than one-quarter cubic yard must be lifted above ten feet off the ground.
More specifically, every forklift operator must acquire at least a Class 1D hoisting license before being allowed to work in the Commonwealth. Licensees must be at least 18 years of age, fill out an application for a Class 1D license, and pass the state licensing exam.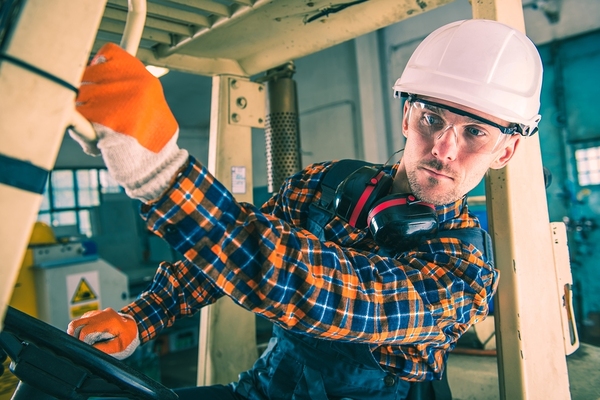 Continuing Education for Forklift Operators
Once a forklift operator license is obtained, it must be renewed every two years. In order for that to happen, the licensee must undergo four hours of continuing education (CE) and submit proof of this instruction to the state. These CE courses can be completed online on a desktop computer, tablet, or smartphone.
As long as there are heavy materials and objects that need to be transported or moved around in Massachusetts, there will be a necessity for forklift operators. So if you're looking to embark on a new (or your first) career that doesn't involve being chained to a desk all day, start making plans now to join the ranks of forklift operators!
Need to renew your hoisting license? Take our Hoisting License classes for free.