"Never stop dreaming, never stop believing, never give up, never stop trying, and never stop learning."
― Roy T. Bennett, author
For construction supervisors in Massachusetts, those first four word trios are good suggestions – but the last one is required by the state's Board of Building Regulations and Standards.
Holders of a construction supervisors' license (CSL) are required to complete a certain number of continuing education (CE) credits before they can renew their licenses for a new two-year cycle. Up to six hours of those CE hours may be earned through online courses.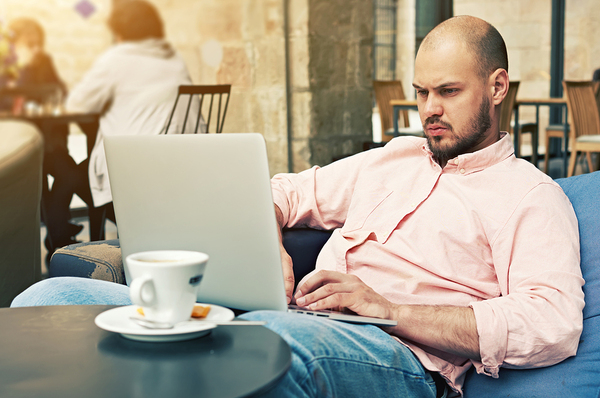 If you want to fulfill part of your mandatory CE credits online, here are some tips and best practices:
Prep your computer. If you've been putting off downloading those software or operating system updates, be sure to take the time to get those done before starting your online course.
Find a study space. Locate a specific spot in your home, at work, or another place where you can work on your CE course. Make sure it's comfortable, away from activity, and spacious enough for your computer.
Allocate time. Don't just assume you'll "do the course whenever you can get to it." Block out periods of time which you can devote solely to your CE without having to focus your attention elsewhere.
Minimize distractions. Close doors or pull blinds down when possible. Turn off cell phones, TVs, and other electronic devices. Consider wearing earbuds to listen to your course. And don't multitask during your CE!
Map out the course. Before you begin, consider examining the course to see how it is laid out. You may be able to determine how much time you'll need to complete each video, section, or module.
Set a deadline. If you establish an end date for your CE course, it will help motivate you to get it done. Also, if you are forced to skip one of your pre-scheduled CE sessions, identify a time when you will make it up and get back on track.
Take some notes. You don't have to treat it like a college lecture. But if there are certain practices or regulations which have been changed, you'll benefit by making a note of it for use in your day-to-day work activities.
Jot down questions. If a question occurs to you during the course, write it down immediately so you don't forget it. Then you can ask it later in an email to your instructor or at your classroom CE course.
Collaborate. Participate in the course's discussion forum. You'll be able to converse with CSL holders who are taking the same course. You may even make a new business contact!
Don't procrastinate! Even with all this preparation, there's a good chance that you'll feel apathetic about completing your online course. Fight through the ambivalence – or risk having to cram in your CE hours at the last minute later on when it isn't convenient for you.
Massachusetts Contractors Academy can provide you with the online continuing education that you need to remain in good standing with the state. We can also schedule a classroom course if your particular CSL category requires it. However you choose to fulfill your CE requirement, it's best to maintain a positive attitude. It's a sure bet you'll learn something valuable. Take our Construction Supervisor License classes for free!