Almost every worker has an opinion about their boss, but do you like to dream about being the boss?
If you're employed in the construction industry in Massachusetts and you do have managerial aspirations, then you may want to consider becoming a construction supervisor. Here's a quick primer on how to get into construction management.
The Construction Project's "Director"
Think of construction management as being similar to directing a feature film. Instead of working as one of the crew members (like camerapeople, lighting technicians, or set builders), you are the person in charge of all of these important but varying functions. Moreover, part of your job is to interact with the producers and studio heads, generate the schedule for all filming dates and locations, and oversee payment for contractors and equipment – all while "creating" something that you hope will be enjoyed for years to come.
In Demand and Well-Compensated
Construction supervisors do take on a lot of responsibility, which is why they are so highly sought after. In fact, the U.S. Bureau of Labor Statistics is forecasting growth of 11 percent in this occupation between now and 2026, which substantially outpaces the average growth of other American jobs.
In Massachusetts, there are over ten thousand construction supervisors working today on commercial, residential, and other types of projects. The annual mean wage for construction supervisors in the Commonwealth is $82,250, or about $39.54 an hour.
Getting Licensed for Construction Management
In order to work as a construction supervisor in Massachusetts, you must obtain and maintain a construction supervisors license (CSL). A prerequisite for this type of license is three years of construction industry experience in the state, although part of that requirement can be met by completing a vocational program or getting an associate's or bachelor's degree.
You must also pass a state-administered exam covering the rules, regulations, and best practices pertaining to the construction industry in Massachusetts. Once you receive your CSL, you are required to complete a certain number of continuing education hours every two years before you can renew your license.
Is It A Good Fit?
Construction management may sound like an exciting opportunity. How can you determine if it's the right career for you?
While no two construction supervisor positions are exactly alike, you might enjoy and excel in this occupation if:
You like working with a diverse set of people – from laborers and construction specialists to building owners and upper management.
You are able to oversee several tasks and projects simultaneously.
You can schedule processes and contractors so that a project can proceed smoothly with minimal delays.
You don't mind dealing with administrative duties like authorizing payment invoices, ordering supplies, writing progress reports, or filling out compliance paperwork.
You have a knack or desire to be a leader, which means telling others what needs to be done while bearing much of the responsibility for the project's success or failure.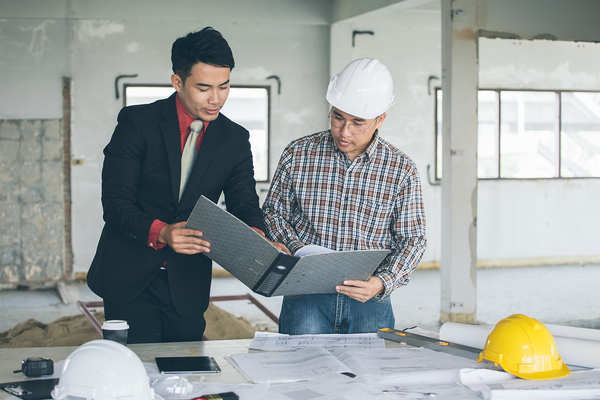 If you decide that construction management is a career path you want to explore, then the first step to take is to learn as much about all aspects of the construction industry as you can. Once you have completed your experience requirement, you can sign up and prepare for the licensing exam.
Once you have your CSL in hand, you should always keep in mind that your learning process never stops. In addition to your mandated continuing education, you should always strive to broaden your knowledge of the construction industry while improving your skills as a construction supervisor. If it sounds like there's a huge amount of effort and responsibility involved, you're right – but that's what it takes to be the boss.
If you've already got the necessary experience, you can start taking our Construction Supervisor License classes for free today!