In 2016, there were almost 17,000 structure fires in the state of Massachusetts. They killed 47 people, injured another 675 civilians and fire service personnel, and caused more than $234 million in property damage.
These statistics underscore the need for properly-functioning and adequately-distributed fire and smoke detectors throughout all buildings. As a contractor in the Commonwealth, it's essential that you know the laws and regulations pertaining to fire and smoke protection in residential and commercial structures.
Smoke Detector Categories
There are two types of smoke alarms that are commonly in use today. Photoelectric detectors have a beam of light that continuously passes in front of the unit; and when smoke hits the beam, dispersing light particles cause the alarm to activate. Ionization detectors utilize two electrodes with a current constantly running between them unless it is blocked by smoke, which causes the alarm to sound.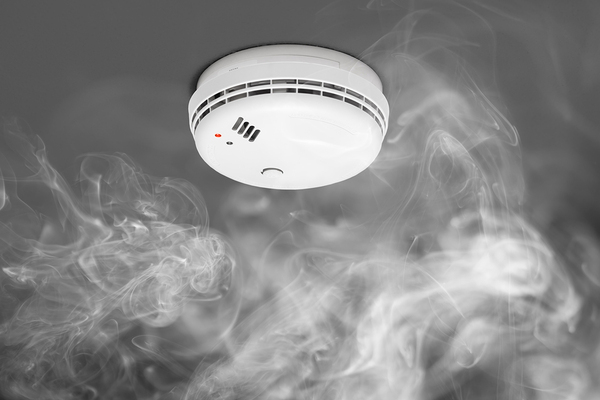 In practice, the difference between the two types of smoke alarms lies in the types of fire properties they are more suited to identifying. Generally speaking, ionization detectors are faster at detecting the presence of flames, while photoelectric detectors offer better protection against smoky, smoldering fires which are often some of the deadliest blazes.
Where Are Smoke Alarms Supposed to Go?
Massachusetts laws are fairly specific about where smoke detectors must be located and how many units are required for each home. At least one smoke alarm must be present:
On every habitable level of the home
On the ceiling at the base of each ascending stairway (though attic stairways are exempted)
On the ceiling outside every bedroom or sleeping area
Inside every bedroom (for homes permitted after August 27, 1997)
For every 1200 square feet of living space (per level, for homes permitted after August 27, 1997)
A single detector can fulfill multiple requirements if properly placed. All smoke alarms must be hardwired with battery backups and be interconnected with one another. Homes built before 1975 must also have a smoke detector in the basement.
Smoke Detectors In Newer vs. Older Homes
In addition, there are some laws which dictate what type of smoke alarm can be situated in specific locations. For homes permitted during or after 2008, standalone ionization detectors are prohibited. Only photoelectric detectors or those with dual technologies (ionization and photoelectric) can be installed in these newer homes. Also, smoke alarms with a 10-year lifespan are required in homes that were permitted before 1975.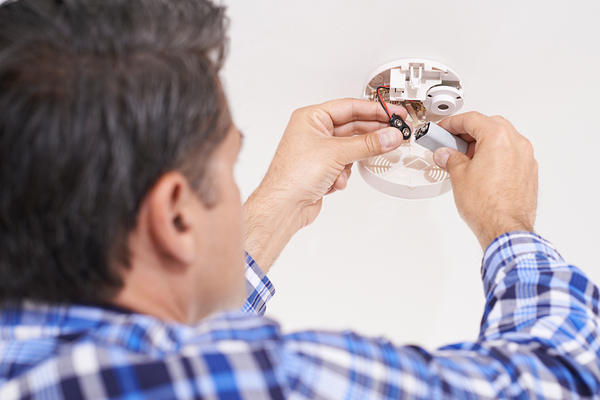 Moreover, in homes permitted after August of 1997, only photoelectric units can be placed within 20 feet of a kitchen, full bathroom, or ¾ bathroom. The reason is that ionization detectors do not efficiently differentiate between smoke and steam, which makes them prone to numerous false alarms. This law also applies to residential buildings with fewer than six residential units.
Pre-Sale Smoke Alarm Inspections
Contractors must also be aware of the regulations surrounding smoke detectors and the sale of a home. A property owner may not sell a home to another party unless all its smoke alarms are in good working order and situated according to state law. The local fire marshal must inspect each home to ensure compliance with these laws before the sale of a home can proceed.
It is not uncommon for regulations and laws concerning smoke detectors to change every several years. As a result, it is a contractor's responsibility to stay abreast of these changes, which is why continuing education is so important for people working in this profession.
Compared to most other states, Massachusetts is extremely strict about its fire safety requirements. When home or property owners are looking to remodel, renovate, or sell their structures, they will be looking to their contractor for guidance on how to meet these standards. That is why Massachusetts contractors must be well-versed in the best practices of installing and maintaining smoke alarms in every building they work on.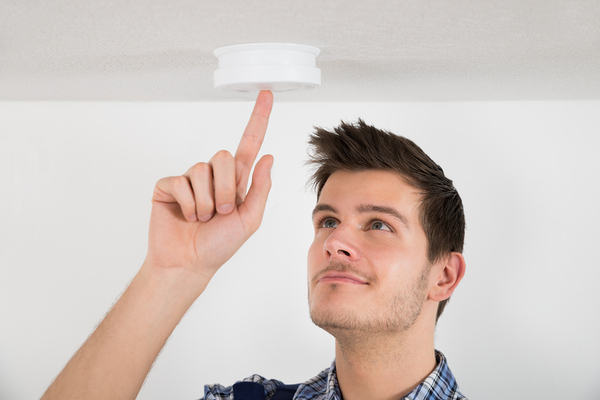 Thinking about becoming a construction supervisor in Massachusetts? Take our Construction Supervisor License classes.