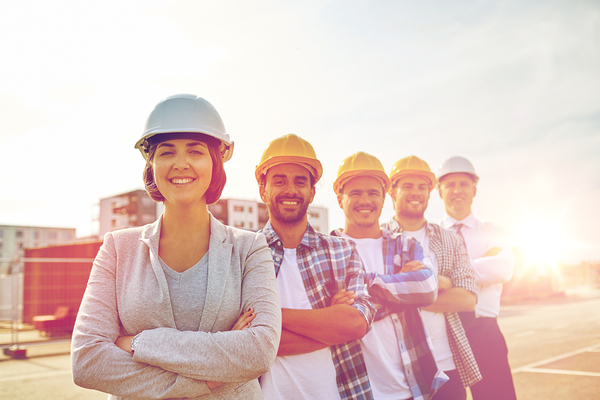 "It's not just breaking the glass ceiling. We have to be willing to kick the door down." – Shelley Webster, Suffolk County Compliance Officer.
Ms. Webster was quoted in a recent article in Boston Real Estate News section of the Bisnow website newspaper. The article, entitled, "These Women Build Boston And Are Recruiting More To Join Them," and published on April 4, 2017, addressed the status of women working in the construction business, particularly in Massachusetts.
Comparing the percentage of women in the construction trade versus a "mandate" issued 40 years ago by then president, Jimmy Carter, Bisnow highlighted the fact that "No state has come close to his aspirational rate until Massachusetts began to see a rise in women joining the industry in the last five years." Carter's aspirational goal (mandated by Executive Order) was to have women comprise 6.9% of all construction workers on federally subsidized projects by 1981.
Precisely how Massachusetts actually measures up was not explained. However, an August 2016 article in the Boston Globe gave some indication of the growth of women's jobs in the sector.
In 2012, 4.2% of industry jobs at the apprenticeship level were held by women.
In 2015, the number had risen to 6.3%. That's an increase of 50%, but still below the original mandate.
In 2015, women accounted for 5% of construction work hours in Boston.
A Statistical Perspective
Neither article was able to pinpoint the percentage of women in the state's construction workforce, other sources help to shed some statistical light on the matter, although more generally than in Massachusetts.
NOTES:
Statistics cited from cited sources do not always agree. We cite them as originally reported for informational purposes only.
Some statistics are skewed by the diminished labor force in the industry as a result of the 2008-2009 economic crisis under the Obama administration.
The number of women in construction jobs nationwide rose steadily from 619,000 in 1985 to 1,122,000 in 2007, an increase of 81%.
That number declined to 818,000 by 2010, a drop of 27%.
As of 2010, women comprised 9% of the labor force in construction, passing President Carter's vision, but far below the average in other business sectors.
As of 2010, over 800,000 women were employed in the sector, with about one-quarter of them engaged in actual construction labor.
By 2015, there were 9,813,000 people employed in the construction sector. 872,000 (8.9%) were women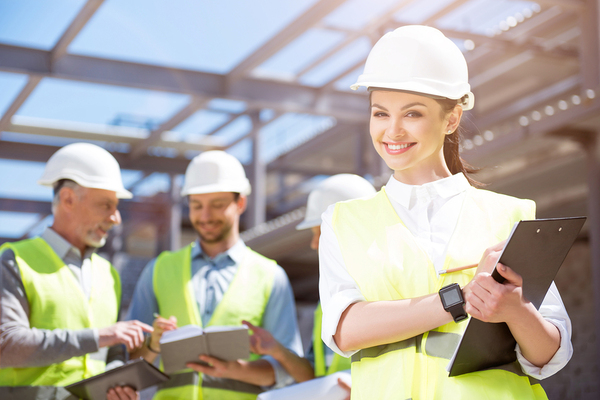 A Practical Perspective
The underlying question regarding equal opportunity is always, "Does that group want this opportunity." It seems that women, by percentage of workforce participation, are too high on mining, for instance (13%).
Studies have found that
"Women working in construction may be concerned with musculoskeletal disorders, loud noise and hearing loss, fumes, and job stress." – CDC
"Researchers found the major concerns (for women) were: exposure to chemical and physical agents; injuries from lifting, bending, twisting, falling and being cut; lack of proper education and training; and health and safety risks related specifically to tradeswomen (inadequate protective clothing and tools, etc.)" – Safe Workplace
"There are some unique issues that are of greater concern to women. Tradeswomen are more likely than their male counterparts to die in job-related motor vehicle accidents or from job-related homicide and less likely to die from falls." – American Journal of Industrial Medicine
On the other hand, there are some decent upsides according to the U.S. Bureau of Labor Statistics. For instance,
Across the American workforce, women make an average of 82.1% of what men make working at the same job.
In the construction sector, women make an average of 93.4% of the average male salary in the same position.
"In 2013, the median hourly wage for construction occupations was $19.55 — nearly double that of jobs such as home health aides and child care workers." – Triple Pundit
The average annual pay for Boston-based construction workers is about $63,000. – Boston Globe
Some Women's Perspectives
Women are falling in love . . . with the construction business, according to Lowe's for Pros.  Lowes published the following observations from five women currently employed in the construction trade. Their words of encouragement are inspirational.
Question: Name a challenge you had to overcome
"Getting people to recognize that I have valuable insight that I bring to the table. I had to show them that I had knowledge and that I could assist in a number of ways." – Anna Stern

"Being confident in my own abilities and knowledge" – Mimi Kress

"I had very feminine and sophisticated clothing. Early on, I was out calling on commercial accounts and I dressed like I was in the fashion industry. Going into a different-looking business, I knew I had to also look the part. I learned real quickly, because I wasn't getting business. The next day I bought a pair of jeans and cowboy boots, went back out and picked up several accounts." – Sharon Dillard
Question: What advice would you offer to other women interested in entering the construction business?
"You must be able to walk the walk and talk the talk and be able to answer any questions. You have to know more than anyone else. It's the same as it would be in any industry. Learn to pay attention, read, attend classes, trade shows and educational seminars, and join your local homebuilders association. There are a lot of educational opportunities out there." – Lynn Gastineau

"Don't be intimidated. If you know what you're doing, you won't have a problem. You don't need to be aggressive, but you do need to be assertive." – Beverly Kruskol
What President Carter was unable to do is likely going to happen anyway, because women are taking a second look at the opportunities in the construction business. Especially in Massachusetts. Are you interested? Want more information? Read  "The Ultimate Guide to Getting Your Massachusetts Construction Supervisor License."  then contact us today and Take our Construction Supervisor License classes for free.