In Massachusetts, it is relatively simple to obtain your hoisting license. All you have to do is submit your license application, pay the $75 fee, and pass the state-administered exam. But what types of skills will you need if you want to flourish as a hoisting operator?
In order to be successful in your hoisting career, you should be able to master:
Active Learning. You must understand new information and its implications for current and future decision-making and problem-solving.
Active Listening. You must pay close attention to what others are saying without interrupting them, make the effort to understand their points, and ask questions when appropriate.
Complex Problem-Solving. In addition to recognizing complex problems, you must review all pertinent information, develop and evaluate options, and implement suitable solutions.
Coordination. You must adjust your actions based on the actions of others.
Critical Thinking. Using logic and reasoning, you must identify the strengths and weaknesses of alternative conclusions, approaches, or solutions to problems.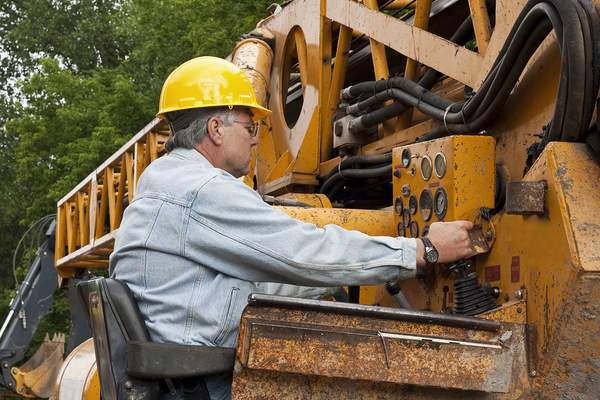 Decision-Makingand Judgment. You must weigh the benefits against the costs of potential actions and then make the most appropriate choice.
Equipment Maintenance. You must perform routine maintenance on equipment and also determine what types of additional maintenance are needed at what times.
Equipment Selection. You must figure out which tools and equipment are needed to complete a job.
Instructing. You must teach others how to perform a task.
Learning Strategies. When teaching or learning new concepts or tasks, you must select the most appropriate training or instructional methods and procedures based on the situation.
Management of Personnel Resources. You must identify the ideal individuals for each job and then direct, motivate, and develop them as they work.
Mathematics. You must use basic mathematics in order to solve problems.
Monitoring. You must monitor and assess the performance of personnel, organizations, and yourself so you can make any necessary improvements and take corrective action when necessary.
Negotiation. You must bring people together and help them reconcile their differences.
Operation and Control. You must control the operation of systems or equipment.
Operation Monitoring. You must keep an eye on dials, gauges, and other indicators to ensure that a machine is working properly.
Persuasion. When appropriate, you must persuade others to change their behavior while explaining why such a change is necessary.
Quality Control Analysis. You must conduct inspections and examinations of processes, products, or services in order to evaluate performance or quality.
Reading Comprehension. You must read and understand written information or instructions in work-related documents.
Repairing. You must repair machines or systems using the proper tools.
Social Perceptiveness and Service Orientation. You must remain aware of and understand the reactions of others while constantly looking for ways to help them.
Speaking. You must talk to people to convey information clearly and effectively.
Time Management. You must manage not only your own time but also the time of others when needed.
Troubleshooting. You must determine the causes of operating errors and then choose the correct course of action to remedy the problem.
Writing. You must communicate effectively in writing in a clear and audience-appropriate manner.
Though this may seem like a long list, it's necessary to develop each of these skills if you want to enjoy a long and prosperous career as a hoisting operator in Massachusetts. So if you feel that you are below average in any of these skills, start working on them before you obtain your license!
Need hoisting continuing education credits? Take our Hoisting License classes for free.