The final three months of the year are busy for many people in Massachusetts. Between autumn festivals, holiday events, and end-of-year planning, there is no shortage of tasks that must get done. But if you have obtained a construction supervisor license (CSL) in the commonwealth, you should probably add one more entry to your to-do list: register for your mandatory continuing education instruction.
Construction supervisor licensees must complete a predetermined number of continuing education hours before they can renew their CSLs (which must be done every two years) in order to stay abreast of any regulatory or technological changes which impact the construction industry in Massachusetts. For unrestricted CSL holders, 12 hours of instruction are required, while restricted CSL holders must log 10 hours to meet their obligation.
But why should Massachusetts CSL holders make arrangements to address this particular requirement before the end of the year? Because the rules pertaining to CSL continuing education are about to change.
Heading to Class
The state's Board of Building Regulations and Standards (BBRS) issued new guidelines which dictate how construction supervisor licensees must obtain their continuing education credits. Beginning next year, no more than six continuing education credits can be acquired through courses offered online, while the remaining credits must be earned through instruction conducted in an in-person classroom setting. 
Previously, licensees could complete all of their continuing education online. But going forward, restricted CSL holders will have to sign up for a classroom course to obtain at least four of their continuing education credits, while unrestricted CSL holders will be required to enroll in a classroom curriculum for six of their credits.
Now, the Good News
Given these important modifications to current BBRS regulations, why is there a sense of urgency regarding CSL continuing education? Because the new rules do not take effect until January 1, 2018. Until then, the current rules will remain in place – which means that CSL holders can still choose to complete all of their continuing education online that they need to renew their licenses for another two-year period.
And here's the best part: CSL holders who register for their online continuing education courses this year don't have to complete their coursework prior to December 31. Instead, they will be granted an additional six months before their instruction must be finished. In other words, if a licensee registers for his or her mandatory online courses before January 1, he or she will have until June 30, 2018, to begin and complete the curriculum.
The Virtual World is Better
For most people, online instruction is the preferred method of fulfilling continuing education requirements. After all, most of these courses allow licensees to work at their own pace on a smartphone, desktop computer, or tablet; and they can also stop and resume the course based on their specific schedules and always pick up where they left off. In contrast, classroom instruction is usually held at a specific location during set times over a period of weeks (or weekends) – meaning that licensees must adjust their schedules to try and fit in their continuing education.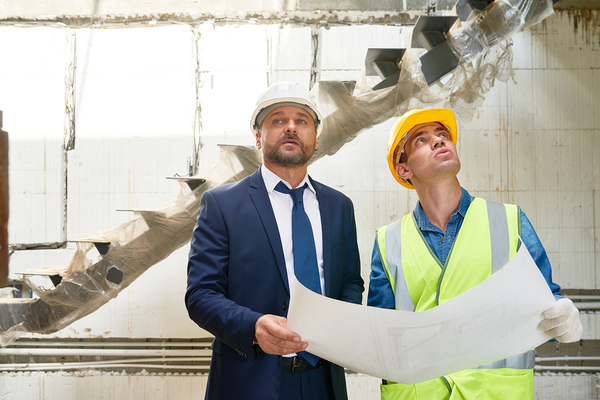 In short, there's really no reason for construction supervisor licensees to delay registering for their continuing education courses. Moreover, registering for these courses is incredibly easy. Just go to the Massachusetts Contractors Academy CSL continuing education page, select the appropriate course for your cart, proceed to the checkout portal, and use a credit or debit card to pay for access to the online course. That's it! You don't have to begin the coursework until you want to, and you can even wait until the new year to start the course (as long as you complete it by June 30 of next year).
If you have any questions, feel free to call us at (888) 334-9497 to speak to one of our education specialists, or check out our FAQ page. Once you have this issue addressed, you can relax and enjoy the final few months of 2017 without having to worry about dealing with in-classroom courses.
If you want, you can even take our Construction Supervisor License classes for free!