It takes time, effort, and opportunity to get ahead in this world. But if you're expending a lot of effort trying to advance in your career, you may have trouble finding the time or the opportunity to reach your occupational goals.
That's why many individuals who work in the Massachusetts construction industry choose to acquire their construction supervisor license (CSL). Passing the CSL exam and receiving their license is an opportunity to earn more money and improve their career outlook. And they're willing to put in the effort by going to contractor school to learn about the material on the exam.
That leaves only the time component. You might be wondering just how much time to set aside for the pursuit of your construction supervisor license.
Work Experience
Before you get out your calendars, you should know that the state of Massachusetts requires you to obtain at least three years' worth of full-time experience working in the construction building or design industry before applying for a CSL. You are permitted to substitute one year of that experience for a diploma from a three-year or four-year vocational high school (or comparable) program and/or a bachelor's degree from any accredited college or university. If your bachelor's degree is in engineering, technology, science, or agriculture, it can be substituted for two years of work experience. However, you must have at least one year of actual work experience. Also, any construction work performed while serving in the armed forces is treated the same as if it were with a civilian company.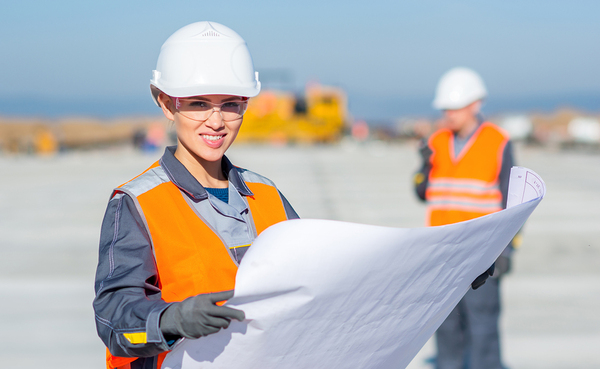 Types of Contractor School
Once you have obtained the necessary work experience (and the tax forms, diplomas/degrees, and/or employer letters of attestation for documentation purposes), you can start thinking about the time commitment you can make toward participating in contractor school. That amount of time will depend on what type of contractor school you enroll in.
It's important to note that state law does not mandate any formal instruction before taking your CSL exam. So the type of test preparation regimen is completely up to you. Here are some of the common components of contractor school programs:
Reference materials – the codes, laws, best practices, and regulations relating to construction activities in Massachusetts. The exam questions are drawn from these materials.
Tabbed or highlighted materials – these are the aforementioned reference materials which have been organized or color-coded to emphasize specific information that is likely to appear on the exam.
Online instruction – a test prep format which is hosted on the Internet that can be viewed using a computer, tablet, and/or smartphone. It usually includes text, audio, and/or video instruction elements.
On-site instruction – a program formatted like a traditional college course where you listen to an instructor while sitting in a classroom.
E-learning – a program that is similar to on-site instruction, but is presented via video on your computer or mobile device.
How Much Time Do You Have?
With all of these options are available to you, how do you know which one(s) to purchase based on your time constraints. To answer this question, here are four possible life scenarios along with suggestions for the ideal format of contractor school:
1. The "get it done" approach.
You are currently unemployed or taking paid time off from your job with the primary goal of completing contractor school as quickly as possible.
Suggestion: Purchase a comprehensive test-prep package that allows you to continue your instruction immediately after you finish each section. Make sure the courses are computer-based so you can work on them anywhere and anytime you wish.
2. The "after work" approach.
You are working a full-time job but can carve out a block of time (say, an hour) each day which you can devote to contractor school.
Suggestion: Purchase a self-paced test-prep package that is divided into distinct hourly sections. Once you finish an hour's worth of coursework (either online or with e-learning), you can save your progress and continue your instruction the following day.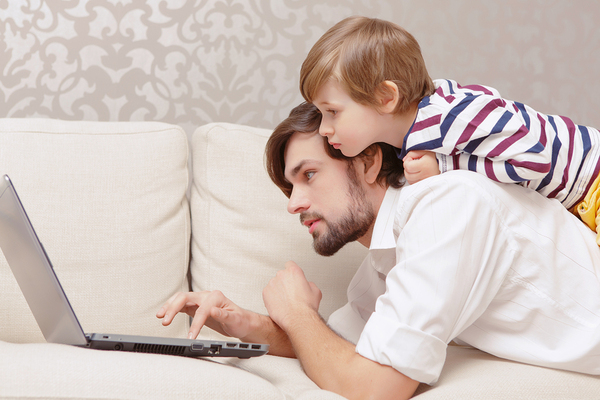 3. The "whenever I can" approach. 
Your day-to-day life is unpredictable because of obligations like caring for a baby, attending children's activities, or helping out an aging parent. So you can only attend contractor school when you find yourself with some free time.
Suggestion: Purchase a self-paced package (featuring highlighted or tabbed materials or online instruction) that allows you to study as much as you can whenever you can – and then lets you save your progress until you begin your next study session.
4. The "take it slow" plan.
Either you can only allocate a few hours per week to contractor school, or you haven't quite completed your experience requirements for taking the CSL exam.
Suggestion: Enroll in a classroom-based test-prep program. This lets you attend a class a few hours per week, get instant feedback from your instructor, and study with classmates who are also trying to get their construction supervisor license.
After Contractor School
Once you have completed your contractor school and spent what you believe to be an adequate amount of time studying and learning the material, you can then register to take the CSL exam. You must fill out a three-page form, enclose your proof of work experience and a registration fee of $100, and mail the documents to the testing service. Around ten days later, you must phone the testing service to learn the date and location of your CSL exam.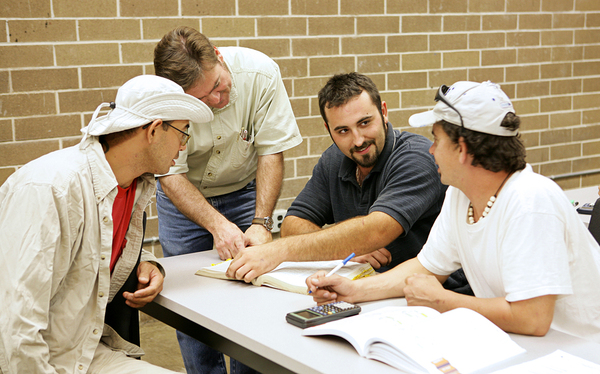 When your exam date arrives, show up to the testing site at least 30 minutes before the start of the test. You are permitted to have certain reference materials with you as you complete the exam. There are 75 questions on the unrestricted CSL exam (60 for the restricted CSL), and you must score a 70% or greater to achieve a passing grade.
Your test will be graded immediately following the exam – and if you pass, congratulations! You are eligible for a CSL license in Massachusetts.
You'll need to submit your test score to the state Board of Building Regulations and Standards along with your CSL application form and a $150 application fee. You should receive your license within 30 to 60 days, and the CSL is valid for three years. After that, you must renew your license every two years – which includes completing 12 hours of continuing education courses (10 hours for a restricted CSL) before submitting your renewal paperwork.
As you can see, contractor school isn't one-size-fits-all like medical school, law school, or licensing for many other professions. You have the option of obtaining the study materials and educating yourself by utilizing the format that best suits your learning method of choice. Plus, you can complete contractor school according to your budget, schedule, and lifestyle.
So what are you waiting for? Take the important first step today toward becoming a construction supervisor license holder!
Ready to get started? Take our Construction Supervisor License classes for free.