You've decided to embark on a career as a construction supervisor, and you're ready to begin contractor school. Congratulations!
Once you receive your contractor's license, you'll be able to showcase your talents in the fast-paced, multifaceted construction industry. But unlike many occupations, you'll also be able to see the fruits of your labor come to life – that home, building, or other construction projects will stand as a testament to the hard work, skill, and dedication exhibited by you and your colleagues.
Career Prospects
Over half a million people work as construction supervisors in the United States. More than 10,700 of them work in the state of Massachusetts, and their median annual income is $82,250 – which is about 30% above the median average for the U.S. and is higher than all other states except for Alaska and New York. In other words, not only will you be doing what you love, but you'll also be well-compensated for doing it.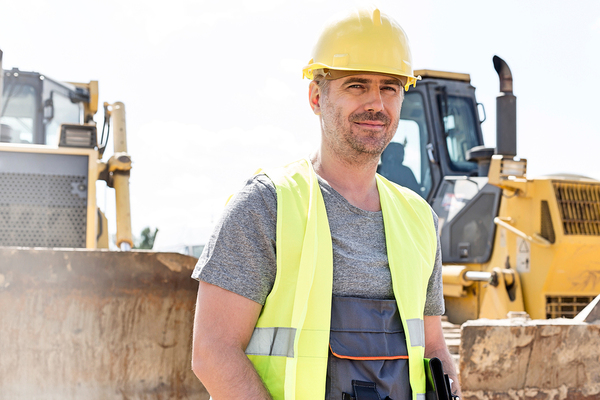 Types of Licenses
There are two types of general construction supervisor licenses (CSLs) offered in Massachusetts: restricted and unrestricted.
A restricted CSL permits you to directly supervise personnel on construction projects involving single-family or two-family dwellings of any size. With this license, you can directly oversee construction, reconstruction, alteration, repair, removal, and/or demolition activities as defined by the Massachusetts Building Code.
An unrestricted CSL allows you to manage not only single-family or two-family dwelling construction projects as outlined above, but also any:
Buildings which contain up to 35,000 cubic feet of enclose space (such as a 70-foot by 50-foot building that has ten-foot high ceilings)
Retaining walls up to ten feet in height (at all points along the wall)
Buildings used for farm or agriculture purposes
Residential and commercial structures or buildings larger than 35,000 cubic feet require the supervision of a registered engineer or architect (or their designee).
In addition, you can also apply for a specific CSL in any one of six different areas:
Demolition
Insulation
Masonry
Roof covering
Solid fuel-burning appliances
Windows, doors, and siding
These six licenses are specific only to their corresponding fields and cannot take the place of a restricted or unrestricted CSL. None of these Massachusetts CSLs are valid in any other state, nor are other states' comparable construction supervisor licenses recognized by the Commonwealth.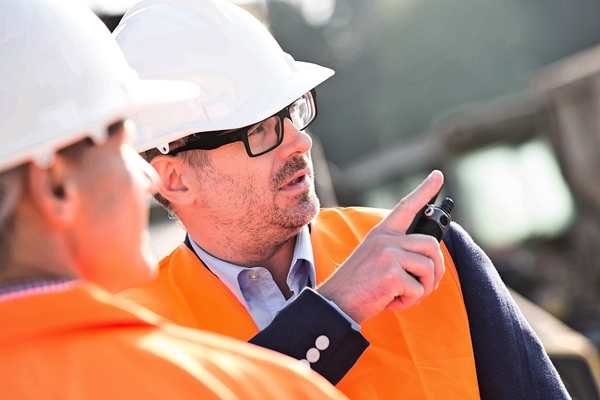 Under Massachusetts law, an individual with a general CSL must be present on job sites for construction projects involving existing owner-occupied one- to four-family dwellings where the following types of work are being performed:
Structural carpentry
Structural flooring
Decks
Demolition
Door installation
Insulation
Building-related masonry
Roof replacement or installation
Window installation or replacement
Sheetrock or wallboard
Siding
Solar panels
Solid fuel burning appliance
Exterior stairs
This is not a comprehensive list – other projects may also require a CSL.
Experience Prerequisite
Before you can apply for a construction supervisor license – or even sit for the CSL exam required for certification – you must be able to document at least three years' worth of work experience in building construction or design. The work must be full-time employment (i.e., forty hours per week or more) in order to qualify. The three years of employment don't need to be continuous, but they must have taken place within the previous ten years.
The acceptable documentation for work experience includes federal tax forms like a W-2, Schedule C, or Form-1099. In lieu of these forms, you may also submit what is known as a letter of attestation from your employer(s). The letter must be written by an individual acting on behalf of your employer (such as a supervisor, contractor, or company manager) who works in a construction-related field. The letter must attest that you have at least three years of experience working for that employer, and it must be signed and notarized.
Massachusetts allows you to submit proof of certain types of education or experience to fulfill part of your work experience requirement. These include:
A diploma or similar certificate from a three-year or four-year vocational high school program (or comparable vocational program) in building construction can be substituted for one year of work experience.
A bachelor's degree in any field of study from an accredited university or college can be substituted for one year of work experience.
A bachelor's degree in engineering, architecture, science, or technology in a field related to construction from an accredited university or college can be substituted for two years of work experience.
These educational exceptions cannot comprise more than two of the required three years of work experience needed to become a CSL. On its own, union affiliation does not satisfy the work experience requirement. Any military service in a construction-related field does qualify as work experience under state law.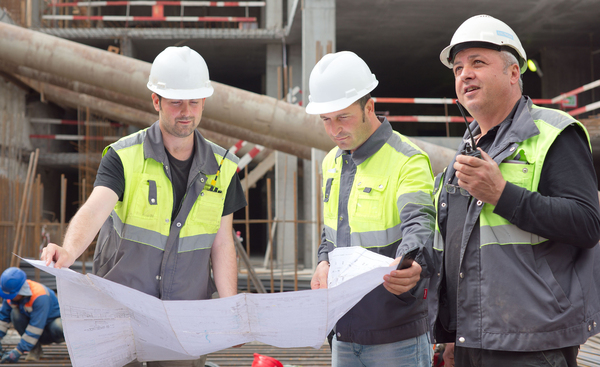 The Licensing Exam
The cost to take the construction supervisor license exam (for restricted, unrestricted, and field-specific licenses) is $100. This amount must be paid again if you want to retake the exam after failing it. If you wish to reschedule an exam, there is an additional $40 fee.
Before taking the CSL exam, you must complete and notarize the three-page exam registration form. You must mail this form along with the exam fee to Prometric, the company which oversees testing development and delivery for construction supervisor licenses in Massachusetts. About ten days after you mail your form in, you are supposed to call Prometric to find out your exam date.
On your exam date, you must arrive at least 30 minutes before the start of the exam. You are allowed to bring certain reference materials with you to help you complete the CSL exam, including:
Code of Federal Regulations (Title 29, Part 1426 (OSHA))
International Energy Conservation Code
International Residential Code for One- and Two-Family Dwellings
Massachusetts State Building Code for One- and Two-Family Dwellings
For the unrestricted CSL exam, you may also bring in:
International Building Code
Massachusetts State Building Code Base Volume (Commercial)
Architectural Access Board Rules and Regulations (521 CMR)
Additional reference materials may be allowed for field-specific CSL exams.
You will have three hours to complete the exam. The restricted CSL exam has 60 questions, while the unrestricted CSL exam contains 75 questions. Exam topics include (but are not limited to):
Code administration
Concrete masonry
Doors and windows
Finishes
Metals
Thermal and moisture protection
Sitework
You must receive a score of 70% to pass the exam and be eligible to obtain a CSL license.
Applying For Your CSL
Once you have completed and passed your exam, you must submit your score by mail to the state board of Building Regulations and Standards within a year of your exam date. The application fee is $150, and your license is valid for three years. Processing time is between thirty and sixty days. If you have taken and passed one or more field-specific CSL exams, those licenses can be issued on a single card without an additional cost.
Your CSL must be renewed every two years from the expiration date (although you are afforded a one-year grace period). Before you can renew your license, you must complete a certain number of continuing education hours, depending on the type of CSL.
For unrestricted CSLs, you must complete 12 hours of continuing education.
For restricted CSLs, you must complete 10 hours of continuing education.
For field-specific CSLs, you must complete 6 hours of field-specific continuing education.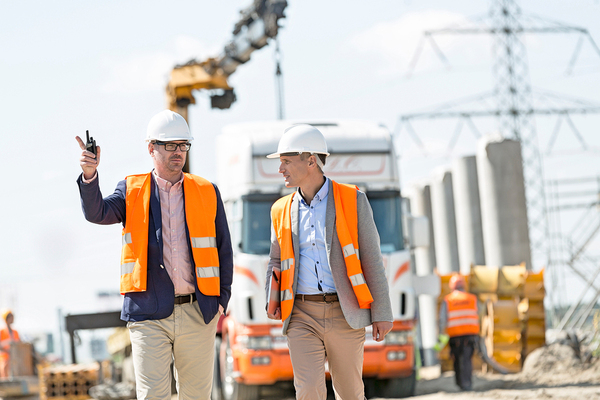 Preparing For Your CSL Exam
The state of Massachusetts does not require any classroom instruction for individuals who are seeking a construction supervisor license. However, it is strongly recommended that you undergo some level of preparation for the CSL exam.
The aforementioned reference materials (which you are permitted to bring with you to the exam) are available for purchase.
Code of Federal Regulations (Title 29, Part 1426 (OSHA)) – up to $50
International Energy Conservation Code – $125
International Residential Code for One- and Two-Family Dwellings – $89
Massachusetts 780 CMR 8th Edition Residential – $7
If you are interested in contractor school, there are a number of CSL exam preparation services offered by private entities. Some of them are structured like a mini-course (i.e., six weekly three-hour sessions) while others are self-paced and offered online. Some are comprised of text-only materials, while others incorporate audio, video, and other multimedia into their coursework. Many of them have practice tests and other peripherals that are designed to help you pass the CSL exam.
If you are considering one of these contractor school courses, here are some criteria you can use to find the program that is a perfect fit for you:
Cost. You can find packages of CSL test-prep reading materials for around $200, or you can buy more comprehensive courses or packages for several hundred dollars. Most of these services can be purchased with a credit card.
Format. If you feel that you learn better in an organized setting, then a multi-week on-site class format might be well-suited for you. If your schedule is busy, then you might opt for a self-paced course that allows you to learn on your own time. If you prefer video or audio learning, choose a course that emphasizes those elements in the learning process.
Perks. Some packages provide practice tests, while others might provide more one-on-one instruction. Be sure to read what the packages offer and decide whether they are worth spending your money on.
Reputation. First, ensure that the contractor school is accredited with the state. Look for the Massachusetts CSL Contractor ID in the entity's promotional materials or on its website. Next, take some time to research these contractor schools. Look for online reviews by former students and/or people in the Massachusetts construction industry. If possible, reach out directly to someone who has taken one of these courses.
Once again, congratulations on your decision to become a construction supervisor in Massachusetts. Good luck in obtaining your CSL and pursuing your first job as a construction supervisor!
Wanna give 247Mass.com a try with no obligation or cost? Take our Construction Supervisor License classes for free.