Having already addressed what can be done with Massachusetts 1A, 1C, and 1D Hoisting Licences, this article focuses on the remaining Class 1 license, the 1B.
A 1B license holder may operate any equipment covered by a 1C or 1D. That includes forklifts (1D) and "equipment with hydraulic telescoping booms and any other hydraulic equipment designed for the purpose of hoisting (1C), excluding those with wire rope hoist lines." It is that preceding phrase (excluding those with wire rope hoist lines) that is the primary distinguishing item between what the holder of a 1C license and the holder of a 1B license may do.
The 1B license holder is permitted to operate equipment with telescoping booms and wire rope rigging.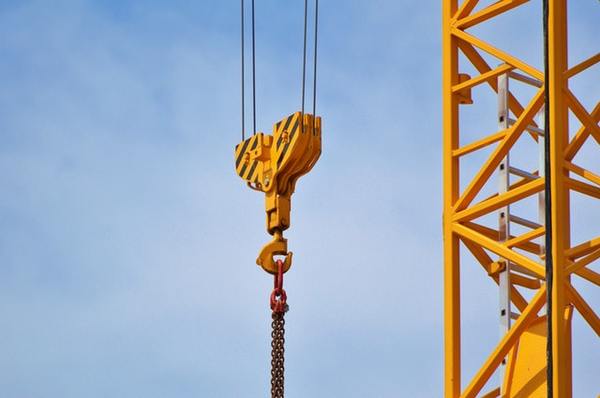 Why the Difference?
It would be fair to say that the primary difference in what each license holder is permitted to do is dependent upon
the complexity of the equipment
the increased safety awareness required by the greater complexity
the additional training required
Keep in mind that the state-mandated training is designed to ensure that a license applicant should be able to pass the state exam. There is a different exam for each license classification. Furthermore, not only must an applicant be able to pass a classroom-type exam but he (or she) must also be able to pass a practical exam on the type of equipment for which he is seeking to operate. In this case, the addition of wire cable equipped hoists requires not only more specialized knowledge but also a greater skill level. The practical portion of the test is a hands-on demonstration of the operator's functional competency. Ultimately, that will be the where, as they say, the rubber meets the road.
What's the Difference?
The addition of wire cables places an additional amount of responsibility on the operator and his crew. Princeton University's publication on construction workplace health and safety reduces the overall responsibility to:
Prior to beginning work on the site, the crane subcontractor must provide verification of the following wire rope inspections:

Annual Inspection by a qualified third party (other than the crane company).
Periodic Monthly Inspections by a competent person.
Daily inspections should be conducted by a competent person prior to each shift.

Deficiencies identified in any wire rope inspection must be documented, categorized, and corrected as indicated in the standard before any work can begin.
While that may not appear to be significant, we invite you to take a few minutes to watch this video that gives a brief overview of wire cable inspection and its importance.
What's the Big Deal?
The big deal is that hoisting is a dangerous business – one that can put the operators, the work crews, and even bystanders in harm's way. The big deal is that safe operations include inspections before any hoisting is undertaken. Safety is more than following careful operating procedures. It is also about ensuring that safe equipment is being used. All of the caution in the world during operations cannot prevent accidents if any part of the equipment is defective or dysfunctional.
In short, the addition of wire cables to hoisting equipment increases the number of things that can go wrong and, therefore, requires an additional abundance of knowledge and caution. The operator must understand the equipment, be keenly observant, know the signs of potential problems, and be committed to ensuring that no lift is commenced until the equipment to be used undergoes a complete and detailed inspection. Then, and only then, should the operator proceed.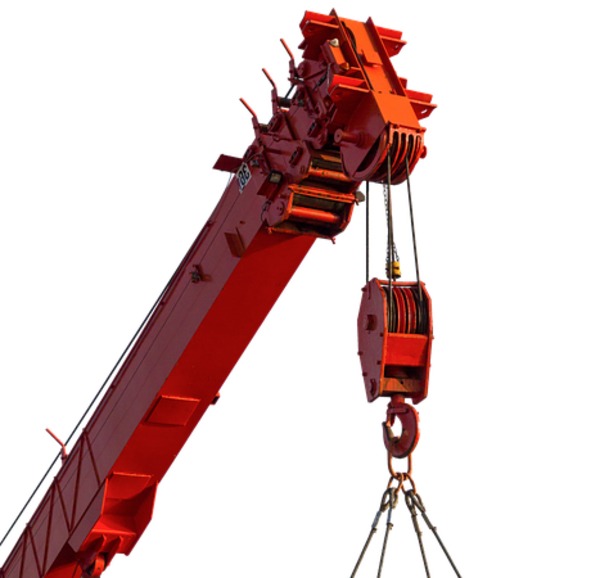 What OSHA Requires
OSHA wire rope standards can be summed up in this excerpt provided by Kone Crane:
A thorough inspection of all ropes shall be made at least once a month and a certification record which included the date of inspection, the signature of the person who performed the inspection and an identifier for the ropes which were inspected shall be kept on file where readily available to appointed personnel. Any deterioration, resulting in appreciable loss of original strength, shall be carefully observed and determination made as to whether further use of the rope would constitute a safety hazard. Some of the conditions that could result in an appreciable loss of strength are the following:
Reduction of rope diameter below nominal diameter due to loss of core support, internal or external corrosion, or wear of outside wires.
A number of broken outside wires and the degree of distribution or concentration of such broken wires.
Worn outside wires.
Corroded or broken wires at end connections.
Corroded, cracked, bent, worn, or improperly applied end connections.
Severe kinking, crushing, cutting, or unstranding.
All rope which has been idle for a period of a month or more due to shutdown or storage of a crane on which it is installed shall be given a thorough inspection before it is used. This inspection shall be for all types of deterioration and shall be performed by an appointed person whose approval shall be required for further use of the rope. A certification record shall be available for inspection which includes the date of inspection, the signature of the person who performed the inspection and an identifier for the rope which was inspected.
For a detailed look at OSHA requirements, we strongly recommend reading "OSHA Rule for Cranes and Derricks Used in Construction, 29 CFR 1926, Subpart CC," especially pages 15-18. We also refer you to the OSHA Fact Sheet that offers a graphic, easy to understand, three-page summary of the safety requirements.
Are you interesting in a career in the hoisting business? Take our Hoisting License classes for free