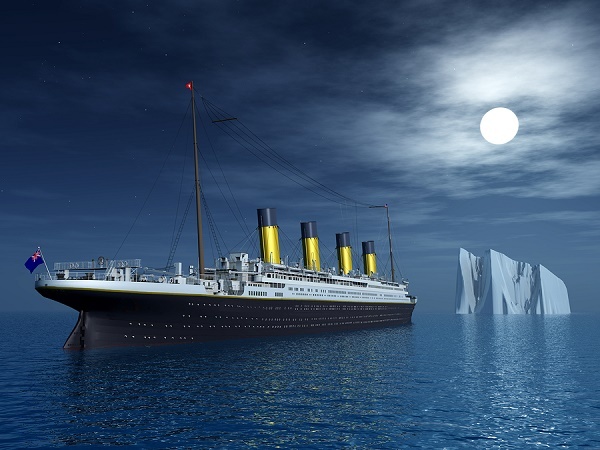 Never take safety for granted.
"When any one asks me how I can best describe my experiences of nearly forty years at sea I merely say uneventful. Of course, there have been Winter gales and storms and fog and the like, but in all my experience I have never been in an accident of any sort worth speaking about. I have seen but one vessel in distress in all my years at sea, a brig, the crew of which was taken off in a small boat in charge of my third officer. I never saw a wreck and have never been wrecked, nor was I ever in any predicament that threatened to end in disaster of any sort.

"I will say that I cannot imagine any condition which could cause a ship to founder. I cannot conceive of any vital disaster happening to this vessel. Modern shipbuilding has gone beyond that."
Chalk those up as famous last words about safety. What you have just read is a direct quote from EJ Smith, Captain of the Titanic before its maiden (and final) voyage.
"Paper doesn't save people, people save people."
That statement from Dan Peterson recognizes that, while most people would agree that safety is no laughing matter, neither is it something to be taken lightly just because one has taken courses in safety or because a company has a safety manual. It is also a reason that the Massachusetts Code requires Protections for the General Public around construction and hoisting sites where trenches exist. The code calls out "unattended" trenches, but crews must realize that trenches are unattended at most times. Therefore, certain specific precautions must be taken by protecting trenches by secure, level covers of steel plates at least 3/4″ thick or by barriers. Barrier requirements include:
"A continuous barrier not less than six feet in height shall surround the unattendedtrench.
All barriers shall be of adequate strength and shall be supported in a manner that will allowthem to be seen by the motorist and provide a stable support not easily blown over by the wind ortraffic.
Trench barriers adjacent to high-speed traffic may include traffic control barrels ballasted bysandbags or temporary pre-cast concrete barriers as components.
Trench barriers comprised of multiple sections shall allow not more than four inches betweeneach section. Adjacent sections must be securely fastened to each other.
Any openings between the ground and barrier shall not exceed four inches. Openings greater thanfour inches may be protected by solid guards of suitable materials, including plywood or woodplanks.
Barriers shall be at a sufficient distance from the trench to be unaffected by changingconditions of the trench site."
As Cicero proclaimed in ancient Rome: "The safety of the people shall be the highest law."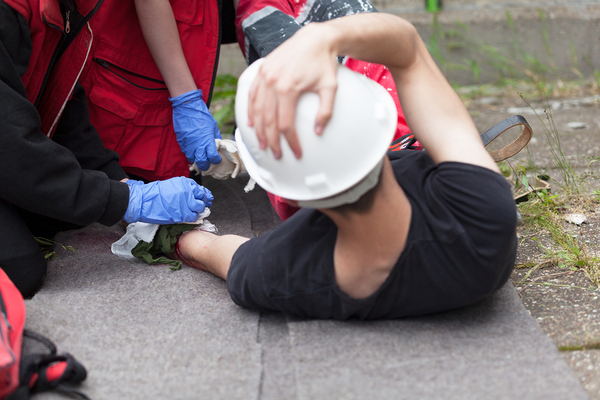 Reporting Accidents When They Happen
Despite precautions, accidents can and will happen. Proper precautions should make accidents on a job site a rarity. There are two fundamental requirements for reporting accidents involving serious injury or any other condition that might endanger public health and safety. Before discussing those requirements, however, it is essential to understand what "serious injury" means. It is defined in the 520 CMR as
"A personal injury that results in death, dismemberment, significant disfigurement, permanent loss of the use of a body organ, member, function, or system, a compound fracture, or other significant injury that requires immediate admission and overnight hospitalization and observation by a licensed physician."
1. Notification. The licensed operator or the owner (or his representative) must notify the Massachusetts Department of Public Safety within one hour of occurrence or discovery of an incident. (The department has an incident reporting hotline: 508-820-1444.) All machinery and equipment must remain in place and unaltered as it was at the time of occurrence of discovery, provided that doing so does not further endanger public safety.
2. Investigation. Hoisting must be "shut down and secured" until an inspector from the Department of Public Health has conducted an investigation of the site and the incident. The operator, the owner of the equipment, and the equipment itself must be available to the DPH during the investigation.
Some Salient Safety Advice
Indian actor and stunt man Askay Kumar said,
"I always check my harness before I do a stunt; I test-drive the cars I have to race or explode; I'm present at all pyrotechnical rehearsals; and I walk through everything step-by-step. No man should put their life in someone else's hands unless they have covered their own safety from all angles."
All the regulations in the world cannot prevent accidents. But you can. Nonetheless, before you can, you must know what precautions and actions should be taken to prevent accidents and to report them if they occur. We believe that this awareness is so critical that we allow licensee candidates to take our Hoisting License classes for free. Click on the link to visit our site and learn how we can help you prepare for the Hoisting License Exam.