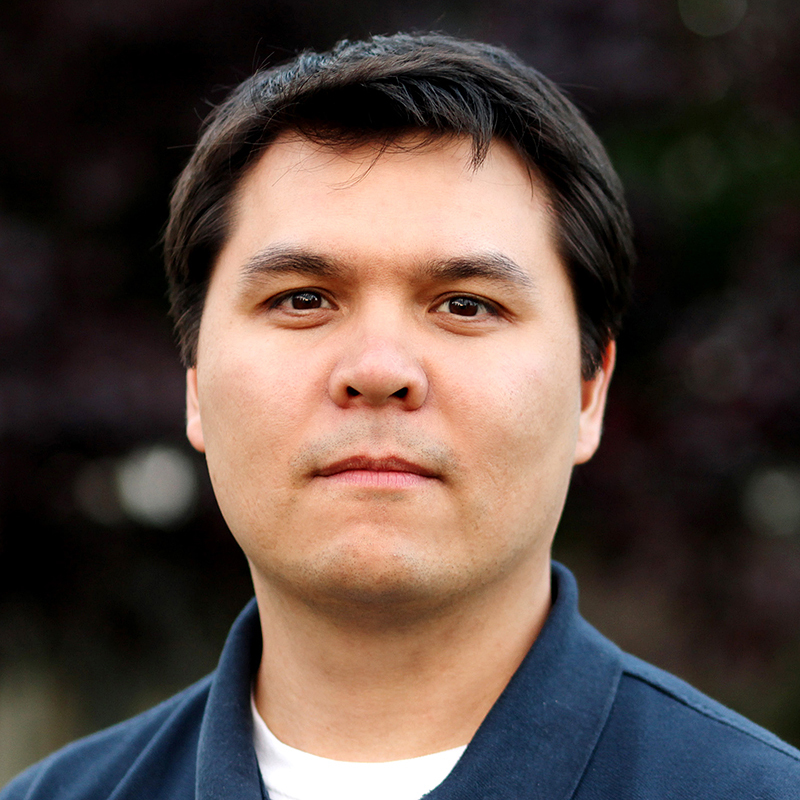 "If you don't evolve, you will be left behind. That's the harsh reality."
This is a quote from Shane Vilasineekul when asked why a savvy contractor or construction professional should consider continuing their education. The times are changing quickly; and if you're not growing, evolving, and adapting to the new climate, you could be out of the running.
Simpson Strong-Tie has been in the construction industry since 1914. Shane Vilasinnekul has also gathered a wide variety of experience and expertise in his sixteen years with Simpson Strong-Tie, and he shared some of his thoughts with us.
Simpson Strong-Tie have been building structural products that help people build safer and stronger homes and buildings. What are some of the changes and most exciting innovations you've seen in structural systems?
In my 16 years with Simpson, some of the biggest changes I have experienced are with the codes and standards. Owners and designers are constantly pushing the envelope on the types of structures being built and the unique features that can be incorporated. This has necessitated more complex design, construction, and inspection methods. The model codes in this country are on a 3-year cycle, and it is a challenge to keep up with all the changes in each new code book in addition to the changes in the numerous referenced standards. Our engineering department is constantly training and learning so that we can continue to provide expertise and support for contractors, designers, and code officials.
Simpson Strong-Tie's main research facility is the Tyrell Glib Research Lab in Stockton, California, which tests a structure's ability to resist earthquakes, high winds, and other natural disasters. First of all, can you talk a bit about the methods Tyrell Glib Research Lab employs to test different structures? Do you have any guidance for contractors who are looking to earthquake-proof a structure?
The Tyrell Gilb Research Laboratory is where we focus on testing large scale building elements. The lab was developed so that we could better understand the performance of building systems as a whole. Previously, we would focus our testing on our components, such as a Strong-Wall panel or a hurricane tie; but with the Tye Gilb Lab, we can place these components into large sections of a building system and see how the whole system performs.
We recently completed testing on our Strong Frame special moment frame that contains a replaceable "structural fuse" that yields under large earthquake forces, allowing for energy dissipation without damaging the beams and columns. We are also using the lab to test our fiber reinforced polymer (FRP) system, which is a fabric or laminate that can be applied to existing concrete members to strength them and increase performance.
We have also been testing anchorage into shallow slabs with some unique reinforcing details that greatly increases the capacity. But one of my favorite uses for the lab is a test program that evaluated damaged marine wood piles that have been repaired with our FX-70 fiberglass jacket system. We had to put holes in the floor of the lab so we could drop these large piles into saltwater tanks in the basement so they could become saturated, and we had to hire an actual chainsaw sculptor to work the piles to simulate section loss.
Another of your main research facilities is the Anchor Systems Research And Development Facilit in Addison, Illinois, whose main function is to test the structural integrity of concrete structures. What are some things the facility does to check for structural integrity? What have been some of the innovations in concrete structures in recent memory?
Our lab in Illinois is located in the same facility where we manufacture our concrete anchor adhesives; and as the name implies, it is accredited to perform testing of anchors into concrete and masonry.
Changes to the codes and standards have made the testing and design of concrete anchors much more difficult in recent years. Gone are the days when you could run a test, apply a safety factor of 4, and come up with an allowable load. Now, code reports for anchor products provide characteristics instead of allowable loads, and designers are required to calculate the capacity based on several job-specific variables.
Design software is practically required, and we provide a free program to design cast-in-place and post-installed anchorage. After the Big Dig accident, concrete anchors are receiving more scrutiny, especially in overhead applications where installation can be more challenging. Starting with the 2012 IBC, contractors must be certified to install adhesive anchors horizontally or inclined upward when they are designed to resist sustained tension loads.
One growing technology in concrete structures is the use of fiber fabric or laminate to reinforce concrete. This technology applies reinforcement to the surfaces of concrete, which allows for the repair of damaged concrete members as well as strengthening existing concrete members. This can save time and cost as well as minimize disruption when a strengthening retrofit is required for a change in use or occupancy or any other reason.
In January 2004, the preservative treated wood industry voluntarily shifted from using CCA-C to alternative chemical treatments, causing Simpson Strong-Tie to conduct extensive research to determine the impact on connectors. What were some of the causes for the switch, and what were your findings? How has this change affected connectors?
Around this time, there was a lot of publicity about President Bush relaxing some regulations on the amount of arsenic permitted in drinking water. CCA is short for Chromated Copper Arsenate, so there was a lot of dialogue in the industry about moving towards chemicals that were less politically charged and possibly safer.
This research also led to Simpson Strong-Tie developing corrosion-resistant products. What are some of the safety risks of not using corrosion-resistant materials? And what are some of the other advantages for contractors of using these materials, like longevity, cost, time-savings, etc.?
The American Wood Protection Association worked with the EPA to voluntarily transition to alternative treatments for residential construction. Some of the early alternatives had much higher corrosion rates compared to CCA, which had a significant impact on connectors and fasteners. We worked with manufacturers of the treatment chemicals and research institutions to test these effects on hardware and fasteners, and we developed recommendations and guidelines for the selection of the proper corrosion protection. Corrosion rates can be impacted by many variables outside of the control of the designer and contractor (ice-melting salts, high chemical retention in the treated wood, airflow around the structure, etc.), so my recommendation is to err on the side of caution. Increasing the corrosion protection is some of the cheapest insurance you can get.
Simpson Strong-Tie offers a line of products for high wind-resistance. What are some special considerations when building to withstand strong winds? What are some materials that are particularly good for it?
When building and designing for wind, one of the most important concepts is a continuous load path. This is usually very intuitive when dealing with gravity loads; but wind lifts up on the roof and horizontally on the walls, so it takes a bit more effort to conceptualize.
The building elements need to be connected to transfer the wind forces from their point of application to their point of resistance. For high uplift forces, this can mean transferring the load from the roof to the foundation. A wood-framed building consists of thousands of individual components, and the loads must be traced through the load path by making connections between the components. This chain is only as good as its weakest link.
Simpson built their reputation on innovative metal connectors like hurricane ties and mudsill anchors, but we have some very innovative connector alternatives that use screws and/or threaded rods to make the uplift load path as well.
You have an e-book available for free download on your site for retrofitting a home for earthquake preparation. What are some things a contractor could do to earthquake proof an already-standing structure? How can doing some research ahead of time help a contractor save time, money, and resources before beginning a project like this?
The last few decades have taught us that we have some significant risks in this country to our existing structures. Each building poses unique challenges, so my number one suggestion would be to work with a licensed structural engineer that has experience with seismic design. Earthquake design is complex and sometimes counter-intuitive. For example, when you have a multistory building that has a weak 1st story (due to garage door openings or fewer interior walls), the solution would seem to be to strengthen that 1st level. But this could also stiffen that first level to a point where the violent ground shaking is just transferred up to the second level, which may not be able to handle it. So you could spend a lot of effort and money to strengthen a perceived weakness and still end up with a collapsed building. A good engineer can help develop a comprehensive retrofitting plan.
In light of how quickly technology is developing and the continual growth of the knowledge base in the contracting and construction industry, what are a few reasons contractors might consider continuing their education? Are there any topics you've come across that might be difficult to learn on one's own?
If you don't evolve, you will be left behind. That's the harsh reality. We have all heard someone in our industry complain about a new code requirement or different construction method they never had to do before. However, the types of buildings being drawn up now and the building materials we are using today are vastly different from what previous generations experienced, so changes are unavoidable.
As we all know, the construction industry is highly competitive, so anything that can be done to bring additional value to the client will help contractors stand out. Value does not always mean lowest bid; it could mean shorter delivery times, long-term savings to the owner, reduced call-backs, or just expertise in what you do.
For more updates from Simpson Strong-Tie, like them on Facebook, follow them on Twitter, connect with them on LinkedIn, and subscribe to their YouTube Channel.