When was the last time you conducted or requested maintenance on your construction equipment?
Just like your car or truck, your job site machinery will continue to operate more efficiently for a longer period of time if you care for it properly. Here are ten steps you can take to maintain your heavy machinery for optimal performance: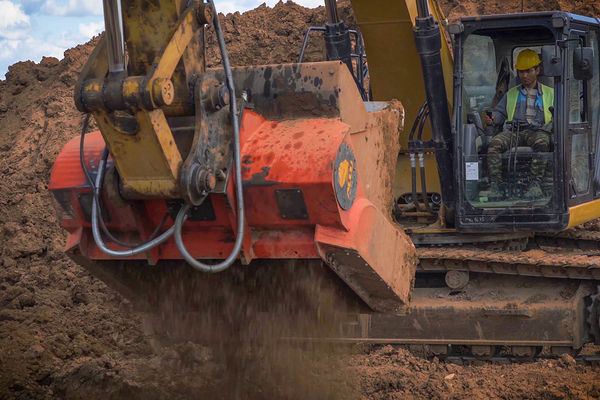 Clean it regularly. Sticking to a regular cleaning schedule will mitigate the damage to machinery caused by dirt, rocks, and the elements. Plus, the clients will appreciate the appearance of clean equipment on the job site.
Inspect the fluids. Examine and record the fluid and lubricant levels frequently and refill (or relube) when needed. It's also a good idea to periodically test the fluids to ensure they weren't contaminated during storage or transport. If you suspect that there's a problem, consider undertaking a fluid analysis.
Look for leaks. When cleaning equipment and checking fluids, it's an ideal time to see if seals, hoses, tanks, or other mechanical parts are leaking. That will allow you to patch the leak or replace the component before real problems crop up.
Keep wires covered. Because dirt and weather can erode insulation or corrode wiring, it may be smart to cover exposed wires, electronics, or electrical components with a tarp. Make sure any frayed insulation is taped or replaced immediately.
Check for wear. High temperatures, shock, vibrations, and age can cause parts to warp, crack, stretch, loosen, or break. Replace these worn parts promptly so they don't lead to equipment breakdowns.
Keep it aligned. Those five factors can also move systems out of alignment. So take the time to perform alignment inspections every so often to maximize machinery performance.
Look underneath it. Get down on the ground and peer underneath the equipment to look for damage. Pay special attention to the axles, wheels, and other parts that come into contact with the ground during operation.
Revisit training manuals. Rotating operators, updated practices, and inadequate training can hinder the consistency of equipment operation. Too often, machinery wears out prematurely because one or more workers aren't operating it properly, so make it a priority to standardize training for everyone.
Examine storage conditions. Obviously, machinery should be stored indoors whenever possible or at least tightly covered when outside. Also be sure that fluids, parts, and components are properly stored as well.
Maintain good records. Staying on top of your equipment's maintenance history, service checklists, and previous inspections will help you spot potential problems before they force machinery out of service.
As a construction supervisor, it's your responsibility to see the big picture and look beyond the day-to-day activities of a project. After safety or cost issues, keeping productivity at a constant level is probably your top priority. So you should make a concerted effort to schedule and perform periodic heavy machinery maintenance. Otherwise, you could be left trying to explain unanticipated operational downtime to your superiors.
Time for a career move? Get started today!