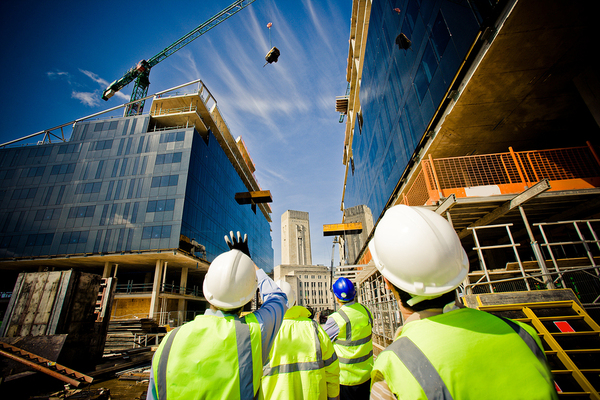 Introduction
---
The Engineering Division of the Massachusetts Department of Public Safety (DPS) oversees the licensing applications and exams for more than 47,000 individual operators in the construction and engineering related occupations within the state. 1
Hoisting licensing is conducted in compliance with Section 520 of the Code of Massachusetts Regulations (CRM), Section 6.0, which defines hoisting equipment as:
Derricks, cableways, machinery used for discharging cargoes, and temporary elevator cars used on excavation work or used for hoisting building material, when the motive power to operate such machinery is mechanical and other than steam, including but not limited to excavators, backhoes, front end loaders, uniloaders, skid loader, skid steer loaders, compact loaders or similar devices, lattice cranes, derricks, cranes with or without wire rope; all fork lifts, powered industrial lift trucks, overhead hoists (underhung), overhead cranes, underhung cranes, monorail cranes, lifting devices, cableways, powered platforms and any other equipment that has the minimum capability of hoisting the load higher than 10 feet, and either the capability of lifting loads greater than 500 pounds or the capacity of the bucket exceeds 1/4 cubic yards; overhead bridge cranes, electric or air driven hoists, pendant controlled hoists, or specialty equipment.2
Put simply, hoisting is the use of any of the aforementioned to handle loads that are >500 lbs. or >10 feet or >¼ cubic yard3
Licensing Classifications
---
The DPS divides hoisting into four (4) separate classifications, each requiring distinct and separate licensing.
1A – Lattice Cranes
1B – Telescoping Boom w/ Wire Rope
1C – Telescoping Boom w/o Wire Rope
1D – Powered Industrial Fork Truck
The Massachusetts Contractors Academy offers training based on the CRM for each license classification. Although the class names may be slightly different than those classifications, the courses, nonetheless, cover the entirety of the state's requirements for operators to earn a license in the category of their choosing.
Hoisting 1A (Derricks / Lattice Cranes) Course
Hoisting 1B (Telescoping Boom w/cables) Course
Hoisting 1C (Telescoping Booms w/o cables) Course
Hoisting 1D (Forklift Safety and Operation) Course
Two things are common to each course: the emphasis on safety and the fact that each course is available for FREE.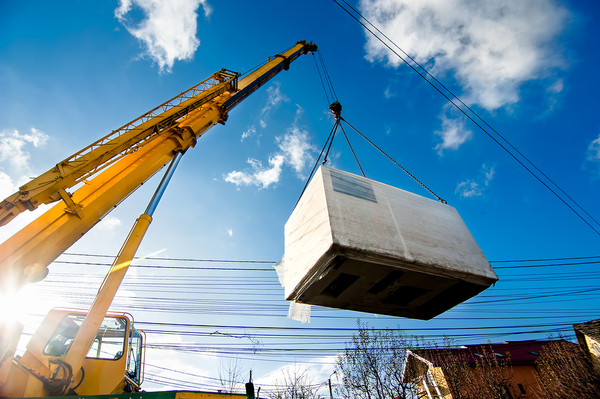 Course Prerequisites
---
There is one all-encompassing prerequisite that applies to applicants for all four courses. That is that they must "meet the prerequisites as listed in 520 CMR 6.02." Those prerequisites include4
All applicants, including those applying for an apprentice license, must be 18 years of age or older.
All applicants must submit the following documentation:

A completed application on a form authorized by the Department to operate hoisting machinery as provided by the Department
The current licensing fee (determined annually by the Secretary of Administration and Finance)
A legible photocopy of the applicant's valid DOT medical certificate, Intrastate Medical Waiver from the Massachusetts Registry of Motor Vehicles, or ANSI/ASMEB30.5-2014 qualifications for operators.
A photograph or permission to gain access to the Massachusetts Registry of Motor Vehicles database if applicant is a resident of Massachusetts
A legible photocopy of the applicant's valid driver's license, valid Massachusetts ID issued by the Massachusetts Registry of Motor Vehicles, or driver's license learner's permit.
Applicants for an apprentice license must also submit a copy of their Annual Apprentice ID Card issued by the DAT.

All applicants must pass a written and practical exam.
In addition to the general requirements for all license applicants,
All applicants for 1A, 1B, and 1C licenses must also be able to read and comprehend load charts and manufacturer's specifications.
All applicants for 1A and 1B licenses must additionally be able to display knowledge of the crane operator ASME hand signals.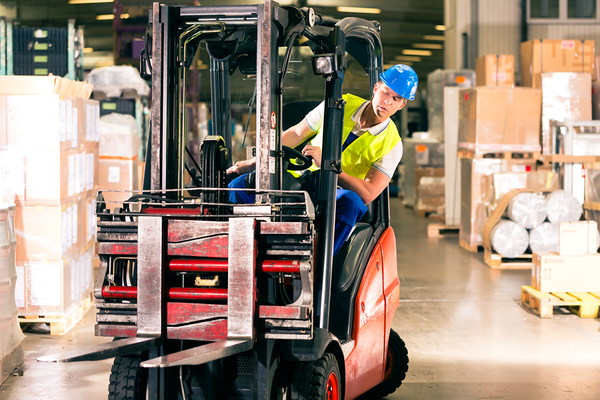 Permitted Operations by License Classification
---
In the hierarchy of licenses, the 1A license would be considered the most comprehensive; the 1D would be the least. However, it would be a mistake to assume that the licensing for any one of the levels is any less important than the others. The emphasis of the DPS is on the safe operations of hoisting equipment by adequately-trained and safety-conscious operators – regardless of whether the equipment is a forklift or a crane.
The following table illustrates the types of hoisting equipment permitted to be operated by each licensee type.5
License Type
Equipment
1D
General industrial warehouse Fork Lift equipment primarily used in indoor facilities.
1C
Equipment with hydraulic telescoping booms and any other hydraulic equipment designed for the purpose of hoisting, excluding those with wire rope hoist lines.
All equipment listed in class 1D
1B
All equipment having telescoping boom and wire rope.
All equipment listed in class 1C and class 1D.
1A
All friction clutch machines and all derricks (including guy derricks, stiff legs, Chicago booms, gin poles).
Lattice boom machinery
All equipment listed in classes 1B, 1C, and 1D.
Special Requirements
---
The DPS has established special requirements that must be met in order for the holder of a valid state hoisting license to actually operate the equipment for which he or she is licensed. Our courses cover each of these specific requirements in detail, as will subsequent articles. In the meantime, here is an overview of the DPS requirements taught in our courses.
Forklifts
Derricks

Inspections
Suspended Personnel Platforms

Cranes

Loading
Boom Stops
Speed Controls and Stops
Equipment Modifications
Protection of Operator
Required Presence
Erection or Dismantling
Factor of Safety
Capacity Schedule & Load Charts
Tower Crane Foundations
Wind Speed
Tower Crane Safety Devices
Tower Crane Operational Aids
Suspended Personnel Platforms
Every element of each course focuses on teaching the safe and prudent operation of hoisting equipment, including understanding the regulations, best practices, and working conditions. Hoisting can be a satisfying and rewarding career, but it must not be approached lightly. Personal and public safety are at risk during every hoisting operation.
No two jobs, no two sites, no two days, no two lifts are the same. Licensing is not a hindrance to operating hoisting equipment. It is a quality assurance measure to meant to ensure the safety of all persons, equipment, and structures in the immediate area. We want those who take our courses to be proud of their accomplishment, but even more, we want them to be fully prepared for a successful, accident-free career.
Click here to take our Hoisting License classes for free
References
---
1. Hoisting Trench Safety, June 2016, Massachusetts Department of Public Safety, Cesar I. Lastra, Technical Code Coordinator – Engineering
2. 520 CMR 6.02: DEPARTMENT OF PUBLIC SAFETY, p.4
3. Lastra
4. 520 CMR 6.09: DEPARTMENT OF PUBLIC SAFETY, p.59ff
5. 520 CMR 6.10: DEPARTMENT OF PUBLIC SAFETY, p.27