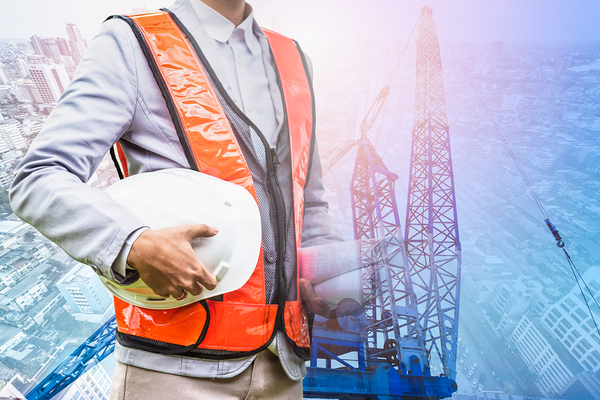 Vision defines where we want to go. Wherever that is, we always need a blueprint, (i.e., a plan) to get there.  This article explains several of the disciplines that must be a part of the blueprint to become a world-class construction supervisor.
---
The Profession
Men and women with a vision of becoming a world-class construction supervisor are looking for more than a job. They are considering construction management as a profession. The United States Office of Personnel Management describes a profession as work that "involves exercising discretion, analytical skill, judgment, personal accountability, and responsibility for creating, developing, integrating, applying, and sharing an organized body of knowledge."1
Andrew Abbott2 simplified the definition in his book, The System of Professions.3 He called a profession "an occupational group with some special skill."
The Construction Management Association of America4 lists the following characteristics of a profession:
Its practitioners exercise independent judgment in response to conditions that vary and are not easily predicted or controlled.
This judgment is shaped by rigorous and specialized education, coupled with broadly accepted Standards of Practice.
The Standards of Practice and related Body of Knowledge undergo continuous review and improvement.
The professional practice is governed by a Code of Ethics and represented by a single nationwide association.
The professional has a moral obligation to place the client's interests above his or her own and to place society's interest above all.
A world-class construction supervisor is clearly a highly-disciplined profession that will require
Education & Experience: What's Necessary for Construction Supervisors? 
Leadership & Understanding: What Makes You an Outstanding Construction Supervisor?
Passion & Dedication: The Unsung Keys to Succeeding as a Construction Supervisor
We will explore each of these matters in more detail in subsequent articles.
---
Education & Experience: What's Necessary for Construction Supervisors?
"A well-qualified construction management professional will have strong mathematics, physical science, construction technology, engineering, business management, and leadership training on his or her college transcript. He or she will also be an adept computer user, with hands-on experience and knowledge in a variety of applications from basic spreadsheets to complete project management information systems."5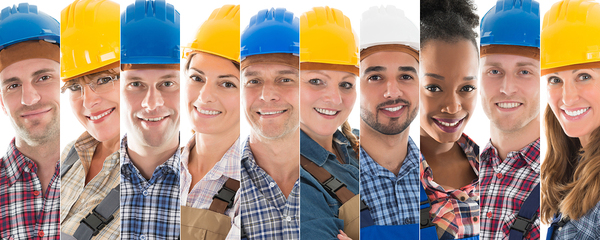 One must gain expertise through education and experience in order to become a world-class construction supervisor. Skills must be learned, proven and honed. It could be legitimately said that construction supervisors and the problem solvers on a construction project. Once becomes a world-class construction supervisor through the continual application of learned management techniques, a thorough knowledge of equipment, best practices, and personnel management.
World-class construction supervisors are typically on call 24/7, so it is no nine-to-five job. The responsibilities require education and experience in reading, understanding, and interpreting blueprints and construction drawings, mobilization of the workforce, scheduling of materials, quality of work, documentation, and ensuring that construction projects are completed on time and within budget.6 That kind of experience is not gained overnight.
In the next article in this series, we will discuss how to choose the best education, how to gain experience, how to become certified, and how to stay up to date with industry trends, changes, and regulations.
If you are not willing to study and learn, construction supervision may not be the profession for you. If, on the other hand, you are, a rewarding career lies ahead.
---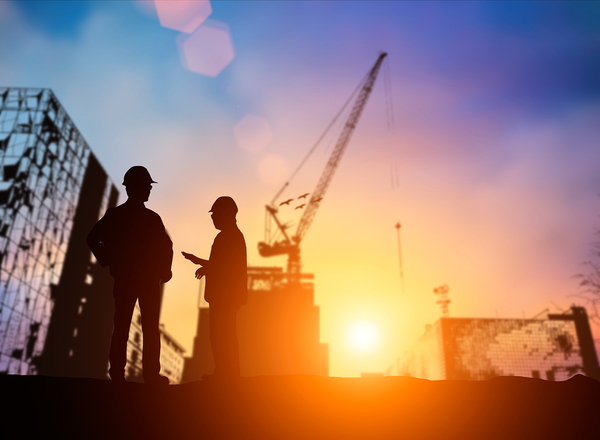 How Leadership & Understanding Can Make You an Outstanding Construction Supervisor
Each of the people who work for a construction supervisor typically understands and is qualified to do one or more jobs. Most often these employees are members of unions that seek to ensure that they do and get paid for the jobs they are hired to do. Understanding how to build an aggregate workforce with all the necessary skills integrated within that group and scheduled to keep the work progressing in a timely manner toward the overall goal for which these crews are assembled.
That takes the ability to see the big picture while understanding how each employee's role contributes to the overall project. It also requires the special skill to communicate the importance of each role to every employee. That is, not only must the supervisor be able to communicate the importance of a particular employee's or crew's role, he must also be able to help them understand the critical nature of the other crews and workers and how their roles must cooperative mesh in order to fulfill the project requirements.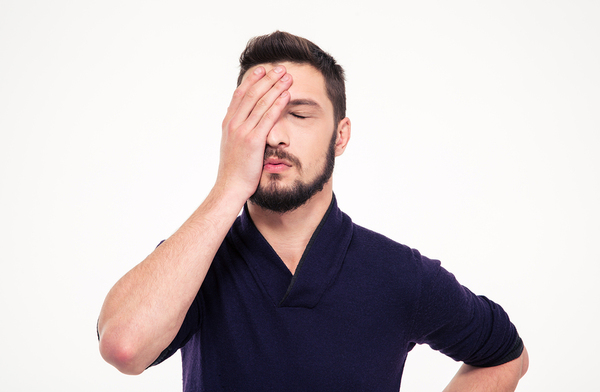 Then there is Murphy's Law: "If anything can go wrong, it will." Leaders must understand the possibilities and the probabilities that things will go wrong – and that things may go wrong frequently. It is reasonable to assume that most things that go wrong are outside of the ability of the construction supervisor to control. However, when things go wrong it is the construction supervisor's responsibility to mitigate or solve the problem and get the project coordinated and progressing favorably again.
The point is that leaders understand that things go wrong and that it is their responsibility to address those issues when they arise. World-class supervisors develop an ability to perceive and anticipate in advance when some part of the project is about to go sideways. World-class supervisors develop the skills to make appropriate adjustments before the anticipated problems become real problems.
Understand requires more than knowledge of construction. It includes understand people. The best construction supervisors recognize that every employee comes to work hoping to do a good job, but that they typically come with heartaches and personal issues on their mind. While the supervisor is not their mother confessor or their counselor, the best at least allow their employees to be human and are willing to demonstrate a caring attitude while maintaining on-the-job focus and discipline.
---
Passion & Dedication: The Unsung Keys to Succeeding as a Construction Supervisor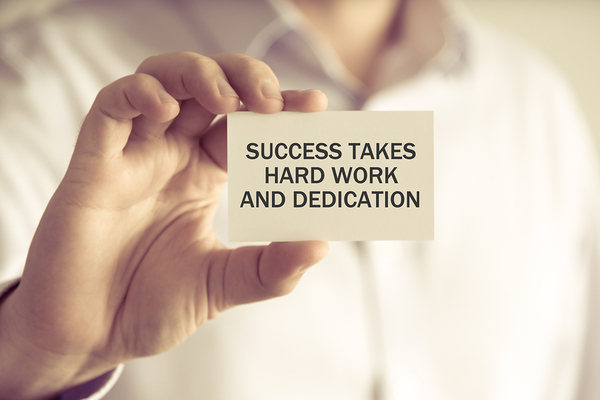 Getting the most out of a workforce is dependent on passion and dedication – your own and your ability to inspire and motivate others.
Construction is a business that experiences ups and downs. It is affected by everything from weather to the economy. World-class construction supervisors need to display their passion daily through hard work and dedication to getting the job done – despite the circumstances. When difficulties interrupt projects, workers look to supervision for direction.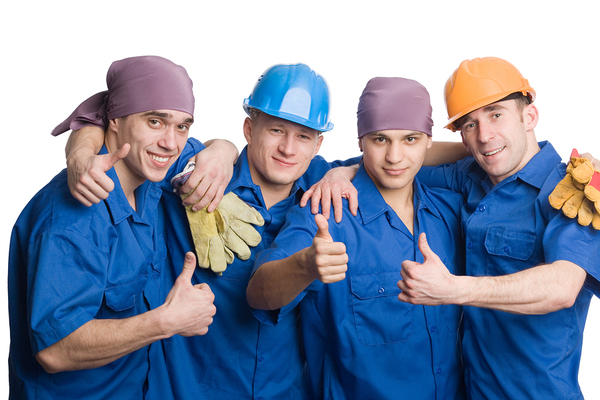 Think about that word: supervision. It's not just telling others what to do, it is sharing your "super vision" to keep them motivated to produce quality work that meets and exceeds expectations. It is your attitude and your dedication to your job and to the successful completion of the project that conveys your "super vision" to the individuals in your workforce.
If men will follow leaders into battle, they will follow leaders in other difficult times. If those supervisors are as dedicated and passionate about the cause as military leaders are to victory, the people who work with you and for you will make similar commitments to getting the job done and done right.
Remember to return to read the upcoming articles in this series that take a deeper dive into each topical section. We are here to help get candidates started toward the responsibility and rewards of a construction supervisor career. Take our Construction Supervisor License classes for free.
---
1 https://www.opm.gov/
2 https://en.wikipedia.org/wiki/Andrew_Abbott 
3 Abbott, Andrew; University of Chicago Press, 1988
4 http://cmaanet.org/files/files/evolutionofcmprofession.pdf
6 https://www.pinterest.com/pin/566186984374649135