When our routine becomes mundane, we tend to become less careful.
When we become less careful, we tend to overlook "the simple things."
When we overlook the simple things, that tends to have a peculiar way of resulting in unintended consequences. Consequences that could be disastrous.
Watch this eye-opening, 4-minute video produced by WorkSafeBC. Then, let's think how equipment inspection and maintenance can determine hoisting safety.
Careless or Just Less Careful?
Were those responsible for the inspections in the video careless? Or were they just less careful than they should have been? It's not as if the proper inspections had not been performed. In one case, the discovered maintenance issue was never addressed. In the other, a closer inspection should have been conducted. It would be reasonably fair to say that the first incident was due to failure to act on an inspection finding and that the second was a failure to inspect as fully as required.
Regardless, the video should teach us that inspections must be thorough and that the evidence found must be acted upon before attempting to use equipment that has been found to be substandard.
Inspection and maintenance of hoisting equipment are serious business. Safety is at stake. That's why publishing this series of articles, A Comprehensive Guide to Hoisting Safety, is so important.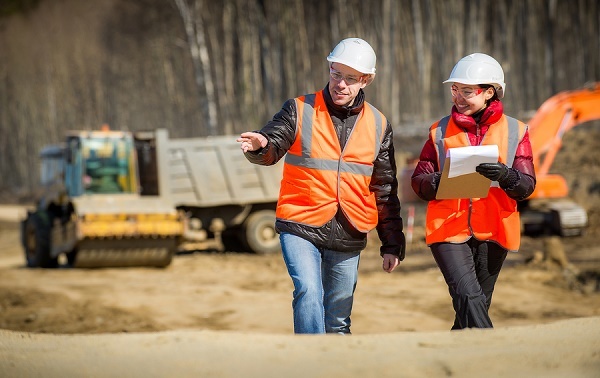 Inspect at Defined Times
Every hoisting device should be thoroughly examined annually by a "competent person." Devices that are used to hoist people should undergo an additional semi-annual inspection.
Although not technically an inspection, heavy load testing (80% to 100% of equipment rating) should be done every six months.
Monthly or quarterly, equipment should be tested under severe load conditions, i.e., "normal or heavy use in an irregular or non-standard environment."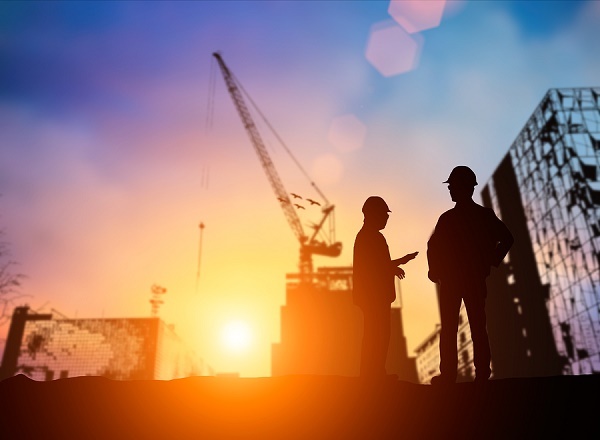 Inspect Daily
This is where the routine may become dangerously mundane. No one can afford to assume that just because the equipment worked properly yesterday that it will function properly today. One authoritative source notes that
"OSHA requires it (daily inspection), but few companies comply. This inspection doesn't require a maintenance person, just a common sense check list."
That source goes on to provide simple guidance for daily inspection.
Look.

Take a quick survey of the area.
Does the crane look to be in operable condition?
Have any parts fallen to the floor?
Is anything hanging?
Are there any signs of collisions or damage?

Listen.

Start running up the hoist.
Do you hear any unusual sounds?
Does the hook stop when it hits the upper limit switch or when it is lowered to the ground?
Does the trolley and bridge movement sound right?
Does the hoist appear to be working in all directions, and are the buttons' directions consistent with the movement?
Are the end stops in place and functioning?

Document.

On a daily inspection sheet, check off that the crane looks and sounds operational and that it performed normally.
Sign the sheet and file it.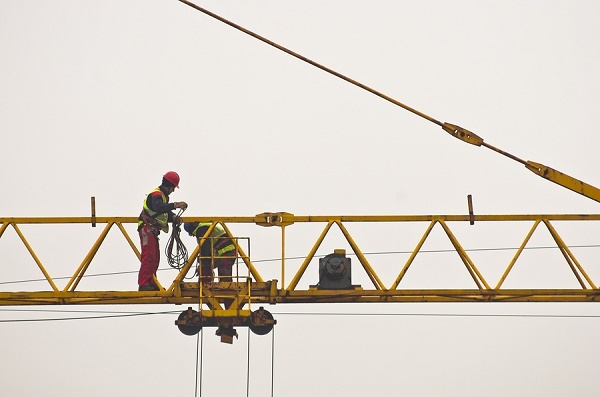 Daily Checklist
In addition to manufacturing specifications and checklists, include the following items as part of your daily inspection routine.
Corrosion – Much of the real damage of corrosion is not visible to the naked eye. Consider corrosion as a sign of hidden danger.
Damaged chains and hooks – Chains and hooks suffer stress during use. Hooks can crack or bend. Chains, as we all know, are only as strong as their weakest link. Look for that link.
Worn pads – Pads may not attract a lot of attention because they are not moving parts. However, they are the fastest wearing parts.
Dried ropes and swings – They don't last forever. Replace at any sign of brittleness.
Frayed and shiny spots – Stress is evidenced by frayed wires and ropes. Shiny spots indicate wear caused by friction.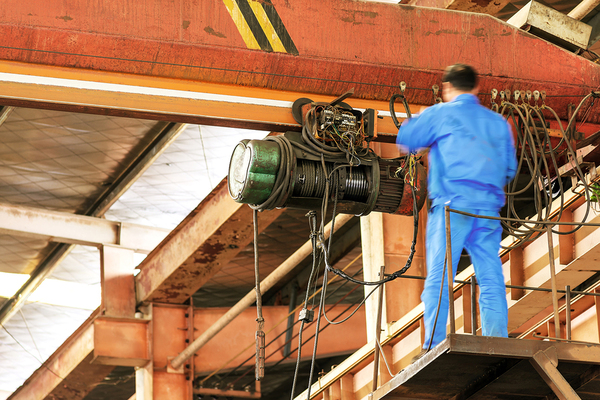 Don't Delay Maintenance
The whole point of inspection is to determine if your equipment is fit for use. If, for any reason, there is a cause for concern, always err on the side of safety. Never delay inspection-indicated needs to maintenance. Inspections are pointless unless findings are addressed. Whether it the result of an annual, semi-annual, monthly, or daily inspection, weaknesses should always be addressed by immediate maintenance corrective action.
No hoisting job is worth taking risks beyond those inherent to the dangerous task itself. No inspection finding should ever be considered irrelevant. There is simply too much at stake.
The Massachusetts Contractors Academy offers a complete array of hoisting license courses, all of which focus in one way or another on safety. Contact us today to see how you can take our Hoisting License classes for free