Safety First!
If safety is first, why should we publish a guide to hoisting safety? Isn't safety the number one concern of anyone operating, working near, or responsible for hoisting equipment?
It should be, but the reality is that it is not, at least not always.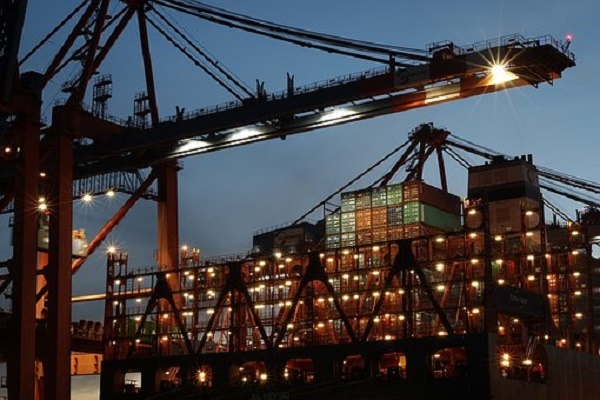 Contents
Why Safety Is Not Always First
Why Safety Regulations
What Safety Regulations Cover (OSHA)
Who Is Responsible for Safety
Some Fundamental Safety Do's and Dont's
A Final Word of Caution
Why Safety Is Not Always First
There are things that are normal to every business or business operation. Hoisting may be your business or it may be an operation of your overall business. Experience teaches us that safety – and quality – are often the first lambs sacrificed on the altar of "business." When you think about it, almost every accident associated with hoisting happens directly or indirectly, intentionally or unintentionally, when other issues take priority – even for a moment. Issues that can easily make hoisting more dangerous include
Deadlines. You've got to meet your deadlines. Missed deadlines can cause significant pain in the company pocketbook. It might be a corporate executive or a supervisor pushing a crew to get it done. Or, it could be an operator's desire to do so – something as simple as "I've got to get this done." Deadlines should never become a priority higher than safety. Money may be at stake for a missed deadline. Lives are at stake when safety takes a back seat to anything or anyone else.
Don't Worry Attitudes. It may be a case of "You can handle it," or of "I can handle it." It may even be a case of "We can make the equipment do it." Don't worry is good advice for the average person on an average day, but it is never an average day in hoisting. Operating in an unsafe environment could be included in this category. You can't always control the environment, especially outdoors, but you can exercise an abundance of caution – which means that you should worry.
Just a Little Bit More. Akin to "Don't worry," just a little bit more is the willingness to push operator skills and equipment capabilities to their limits. The problem when walking that line is that you never know how much "a little bit more" is too much until it's too late. Hoisting is not a matter of luck. It is a matter of discipline.
Accidents seldom occur in a situation where an abundance of caution is preeminent in both operation and preparation.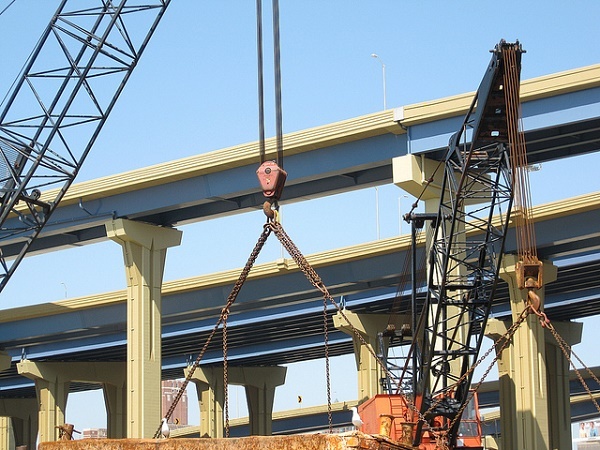 Safety Regulations
The human condition is prone to ignoring regulations. Do you ever exceed the speed limit? That's a regulated activity. So is hoisting. Regulations, regardless of their arena of application are typically created for the protection or preservation of something or to ensure quality and safety. That's the role that speed limits fill. Speed limits are established to ensure the safety and experience of driving on the portions of roads and highways to which they are assigned.
We don't have the luxury of reiterating all of the safety regulations pertaining to the hoisting industry. That's already been done. Perhaps the best compendium of hoisting regulations is found at this OSHA page and its links. The OSHA list of CFRs include
In addition, the OSHA page contains links to
Eleven links to Federal Registers related to crane, derrick, and hoist safety, ranging from 2003 to 2014
Four Directives related to crane, derrick, and hoist safety, ranging from 1982 to 2014
Nine Standard Interpretations related to crane, derrick, and hoist safety, ranging from 1992 to 2005
The lengthy November 2010 Final Rule for Cranes and Derricks in Construction was drafted to reduce accidents and fatalities during the four-year period that included 2004 through 2007.
The … standard's benefits analysis rested upon BLS' Census of Fatal Occupational Injuries (CFOI) data for total annual fatalities in the construction industry, an estimate that eight percent of (CFOI) construction fatalities were crane related, and an analysis of a small sample of fatality reports from OSHA's IMIS data indicating that 58 percent of construction crane-related fatalities could be prevented by the proposed cranes standard.

The Agency collected 506 fatality reports from IMIS across all industries for the years 2004-2007. Of these, over 200 were found to be construction related, including some in general industry sectors. One hundred and twenty-six of these (with 132 fatalities) were accidents that the Agency concluded were potentially impacted by the final standard, and the Agency estimates that 88 of these will be prevented by the final standard, or about 22 per year. The Agency also estimated that the final standard would prevent 175 injuries annually.

This certainly proves the point that the oft-maligned OSHA clearly understood the need for updated regulations to protect the safety of people operating or working around hoisting equipment. It should also impress the importance of safety on the people whom it is intended to protect.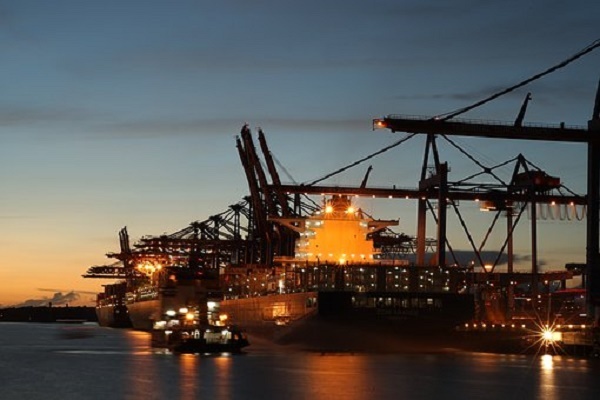 What Safety Regulations Cover OSHA1
The OSHA safety regulations cover information for employers, accredited testing organizations, auditors and government entities developing criteria for a written examination to test an individual's technical knowledge relating to the operation of cranes. The major elements of the Final Rule include:
General technical safety information, including equipment, mechanical, electrical, pneumatic, and hydraulic as well as ropes, slings, spreaders, clips, and shackles
Site safety, including, how to identify the suitability of the supporting ground andsurface to support the expected loads of the operation; proper use of mats, blocking/cribbing, outriggers,stabilizers, or crawlers; identification of site hazards
Operations, including how to pick, carry, swing and place the load, how to communicate at the site with supervisors, the crew, and the signal person; and how to verify the weight of the load and rigging prior toinitiating the lift.
Use of load charts, including terminology necessary to use load charts, What is included in capacity ratings, and the difference between structural capacity and capacity
It just makes sense, since these are the primary focus of the OSHA Final Rule, that these are also the areas upon which hoisting businesses and operators must focus. Not just be aware of. Not just be familiar with. Know. Live. Breathe. Never contravene. Our next four articles will each address one of these four topics, allowing us to not only highlight the subject of hoisting safety but also to hone in on most vital areas of concern across all industries where hoisting plays a role.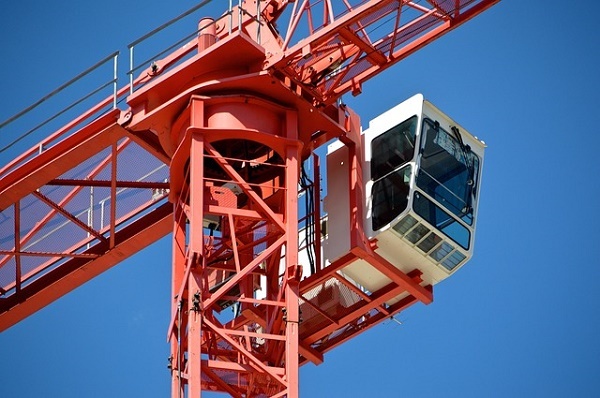 Who Is Responsible for Hoisting Safety
This is not a question. It is a statement. The Crane & Hoist Safety Program of the Indiana University Office of Environmental Health and Safety specifically addresses responsibility for crane and hoisting safety to help ensure that those enrolled comply with "OSHA regulations dealing with cranes and hoists."2
Managers and Supervisors are responsible for
Ensuring all cranes are properly inspected and maintained and in working order
Ensuring any worker assigned to work on a crane is properly trained
Ensuring all crane operating procedures include appropriate safety instructions
Oversight of all crane operations
Employees are responsible for
Working only on equipment for which they have received training
Following all crane operating procedures
Working safely
Reporting accidents and incidents to supervisors immediately
Notifying supervisors when maintenance or repair of the equipment is required
Contractors and sub-contractors are responsible for
compliance.
Notice that the buck starts and stops at the top. Failure to comply is the responsibility of the contractors and their subcontractors. They are the ones who bear the fundamental responsibility.
Supervisors are vested with ensuring that equipment is maintained, employees are trained, and procedures are followed.
Employees are expected to operate within the safety regulations. It is of critical significance that the employees are answerable to the regulations. Since a supervisor's job is to ensure that safety regulations and practices are followed, the regulations take priority in every situation.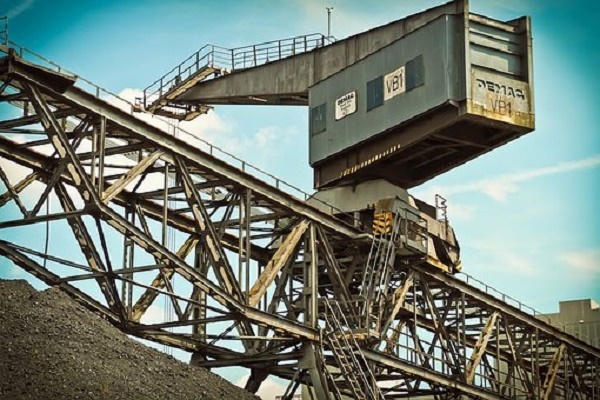 Some Fundamental Safety Do's and Dont's
The following "Do's and Don'ts" are a compilation of preeminent safety measures from the American Crane & Equipment Corporation, ITI, Hoist Depot, and HoistCam.
Do
Develop written policies and procedures for your company's hoisting activities.
Keep the work area free of obstacles and unauthorized personnel.
Study the equipment manuals to understand capabilities, capacities, and limitations.
Check fluid levels
Check clearances
Know the load charts
Stay alert
Look for a safer lifting alternative, i.e., even though you have a good lifting plan, there may be a better one.
Create and maintain a regular inspection checklist and schedule.

Include regular preshift equipment inspections
Include regular monthly or quarterly severe load testing
Include regular semi-annual heavy service load testing
Don't
Do anything to distract operators, spotters, or signalers.
Ignore warning signals
Walk under a hoisted load
Adjust the limit switch(es)
Lift, swing, or carry a load over other employees
Allow anyone to ride on the load or the rigging
Assume anything
Operate any crane or hoist that is considered unsafe by any published standard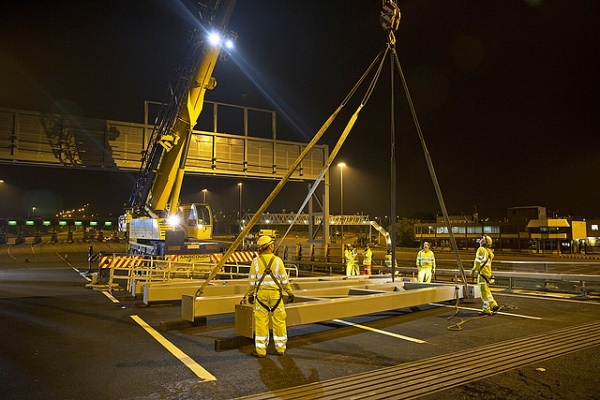 A Final Word of Caution
When push comes to shove, or when it comes to lifting, your primary responsibility as an operator, a supervisor, or a contractor is not getting the job done at all costs. Nor is it simply getting it done. Your job is getting the job done safely so that each employee can return to their families and so that the job is completed without damaging the equipment or any part of the project or operation.
Safety is FIRST, regardless of the job. Not just sometimes. All of the time.
That's why safety is the core issue of a hoisting license exam and of classes to prepare for the exam. Did you know that you can take our hoisting classes online for free? That's right. Check our website and sign up. Take our Hoisting License classes for free
1 Text is directly from the OSHA Final Standard
2 Text is directly from the Indiana University document