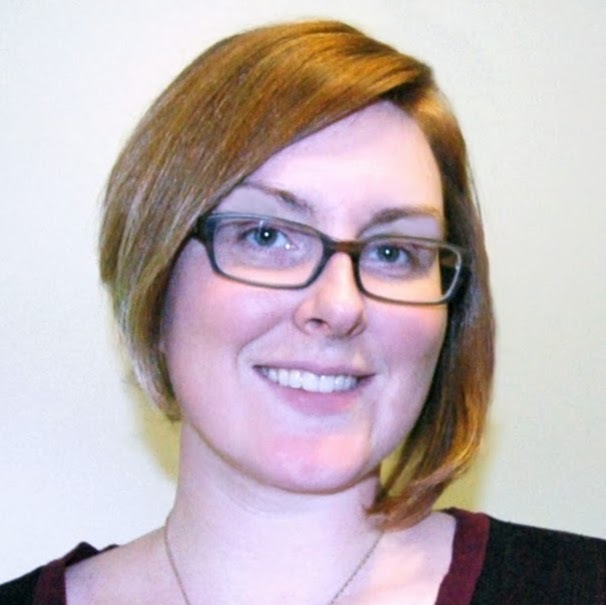 "Too often, there was a disconnect between the design process, and the construction process – ideas were lost in translation, and there was a significant amount of finger-pointing between different companies."
This is a quote from Kara Wilson from the design firm New England Design And Construction when asked what inspired the company's foundation.
To solve this disconnect, NEDC follows a principle known as the design-build method, which "enables us to know all fixtures, appliances, and materials prior to lifting a finger in construction."
The design-build process goes all the way back to the pyramids of Ancient Egypt, but it's been gaining traction and popularity again in these modern times where efficiency is king and optimization and time-saving are essential for navigating these choppy waters.
How did New England Design & Construction get started? What inspired the founders to strike out and start their own company, rather than working with somebody already established?
David Supple is the CEO and founder of New England Design & Construction. Prior to starting the company, Dave worked as an architect for large commercial projects, and realized there was a need for true design-build vision to fully handle construction projects. Too often, there was a disconnect between the design process and the construction process – ideas were lost in translation, and there was a significant amount of finger-pointing between different companies. Through David's leadership and vision, NEDC has grown from a two-man operation out of a basement to a flourishing office environment housing 11 employees with an emphasis on company culture and superior care for projects and clients alike.
Can you give us a walkthrough of NEDC's process? What are some different ways this method can save the customer money in the long run while sparing the contractor time and headaches?
NEDC practices a complete planning system that enables us to know all fixtures, appliances, and materials prior to lifting a finger in construction. We spend a considerable amount of time planning out every aspect of each remodeling project, including the budget, the schedule, and meticulous design that is both aesthetically beautiful and fits the needs of each client's specific lifestyle. We complete this through a design-build method of running our business.
When an interested client calls us, the first thing that happens is we have a conversation on the phone about the client's expectations. We want to know the scope of work, what the intended budget is, and all the details we can catch on the phone. Once we determine that the scope of work and budget fits what we are capable of executing, we set up an appointment for Dave to come out and visit the client's project in person.
We examine the client's lifestyle and the goals of their home improvement project while suggesting solutions and ideas on how best to move forward. Preliminary budget requirements are discussed as is our general process. The point of this initial meeting is to make sure we're a good match for each other in both personality and communication style.
Once we've established that NEDC is an excellent match for your project, we will gain a more in-depth understanding of your existing space and project goals by taking accurate measurements, generating architectural floor plans, and continuing with more in-depth surveys about the level of finishes and style desired.
We create 1-2 different designs that the project could be executed with, and isolate any design challenges and their potential solutions. We research past projects of similar scope, specialty sub contractors, vendors, zoning laws, and conservation and historical requirements to create an accurate budget that is guaranteed to be within 10% of the final budget within the proposed scope of work.
After we have isolated the preliminary design that best suits your needs, we continue to collaborate with you to select every feature, material, appliance, and fixture that will go into the project; and then develop construction level architectural documents. Typically, we will provide photo-realistic renderings of the proposed space so that you can more accurately envision the changes that we will be making. At this point, the final budget for the project is presented based on the final design and finishes that were developed and selected. Not only is the final budget guaranteed, but the timeline of the project is guaranteed as well.
The fact that we spend so much time in design and planning for the project ensures that we're able to offer things like a guaranteed budget and schedule, which is almost unheard of from a regular contractor. Often, a contractor will provide an "estimate" that is a ballpark figure of project cost, and halfway through construction something unexpected happens and the project ends up costing twice (or more!) what was originally quoted. You know your budgets up front with us, and we guarantee them throughout construction.
Additionally, because of our close relationship to the building process, we're able to evaluate design changes earlier on in the process to eliminate costly additions that don't fit in to the client's budget. Dave and other employees of the company who have worked for pure architecture firms or pure construction firms have often observed that the intended design put together by the architect is not always executable by the builders as designed; and usually, the issue is a budget constraint – and sometimes an actual construction method constraint.
Additionally, there is no bidding process for the client with us. Because our company is the only company that a client deals with, there is no need for it. We build the budget based on the scope of work and what we can execute it at. Any "bidding" would be on the level of us bidding out subcontractor services. We look for people who are trustworthy, reliable, and able to stick to a schedule, and who provide quality work that we're willing to put our name on and warranty.
Before construction starts, we hold a quick meeting with the client that serves as an introduction to the production team and their project manager. During this meeting, we cover all of the key information needed to complete a successful project. Lines of communication, material and tool storage, dust protection, work hours, and special requests are all gone over to ensure that the client is not only happy with the final built product, but the construction process as well.
Communication is the keystone to any successful remodeling project. We set up a website that is tailored to each project that contains the project schedule, photos of the construction process, and updates from the project manager. In addition, the project manager will meet with the client weekly to go over any coordination points and answer any questions that arise during construction.
NEDC is the one point of contact for the customer; the client never has to deal directly with a subcontractor or any other trades involved in the project. We manage the construction of the project, the subcontractors, and the ordering, purchase, and delivery of all materials and finishes. This is not always the case with other methods of construction.
Once the project is completed, we will walk through with the client and list all of the items to be handled on the punch list, assign those individual items a value, and withhold that amount from the final payment until the punch list is complete and the client is satisfied with the final product.
We let the client experience and enjoy the new space for a few weeks, and then schedule a sit-down meeting in the client's home to gather their feedback on how they feel the project was executed from design through completion – so that we can continue to improve and serve them even better during their next project. We also provide each client with a project binder that contains all of the information that was used to make the project successful – including contracts, construction documents, renderings, fixtures, and appliance information – so that they can maintain their new space properly and provide the next owner peace of mind that the project was executed correctly.
Often, new construction will settle, with the home sometimes separating caulk lines or having other minute but detrimental effects. This is why NEDC provides a 2-year service warranty. We will contact the client periodically after their project is completed to ensure that we have made them as happy as possible. This is another item that not many other companies can guarantee: a two year warranty? Who can afford that? WE can; we stand by our work as well as the work of our subcontractors and the design of the project ourselves. If something goes wrong with the project, there is only one company to blame! We take accountability and responsibility for ALL aspects of the project; no finger-pointing, no redirecting. We are the architect, the contractor, and the subcontractor.
One of the main methods you use to streamline construction is called the design-build method, which has been used from the Egyptian Pyramids to the Pentagon. Can you give a brief overview of what the design-build method is and how it is different from the way most construction companies are operating today?
The Design-Build method actually hearkens back to the way things used to be done throughout history. The pyramids, the Parthenon, and many ancient structures were all built using this method. The pyramids were built by what were known as Master Builders.
The Master Builder was responsible for the entire project from design through construction. In fact, Design-Build became a law about 2000 years later in the kingdom of Babylon. In years to come, the Parthenon, the Theater of Dionysus and other long-lasting structures would be built. Design-Build continued to work very well for man until the Renaissance, when architects decided they wanted their own profession as distinct from the builder.
Architects started designing their own projects and putting them on the market for builders to bid on them. And so the traditional method of building, Design-Bid-Build, was born. This was intended to improve the aesthetic appeal of construction, and did so until the Industrial Revolution began in the mid-1700s. At this time, there was an ever-growing demand for large quantities of warehouses and industrial complexes. As such, collaboration ceased and projects lost their quality. Aesthetic appeal became of little or no consequence.
In the last decade, we have seen a changeover from Design-Bid-Build to Design-Build. The reason for the changeover is simply the involvement required in modern-day projects. Take, for example, the Pentagon, considered the world's most complex building. This was built using the Design-Build method. Growing interest in energy-efficient homes has greatly contributed to the need of close collaboration between designer and builder.
So it is now as it was in the beginning. The return to the time-honored approach of Design-Build is ever-growing and has surpassed that of Design-Bid-Build. The future of our world's architecture and construction is inspiring, as we see more Design-Build projects like the Burj Dubais (the tallest building in the world) and state-of-the-art sports arenas erected across the globe.
Although many states were slow in accepting the design-build method, it seems that they're starting to catch on, with 20 states expanding their design-build authority. First of all, why were states reluctant initially? Second, what do you feel are some reasons for the change in opinion?
Greater collaboration between designer and builder is prompting the return, in our opinion. Projects these days are large and complex and require a greater amount of input from multiple trades that need to work cohesively together – especially in the construction of smart homes and green or sustainable design.
Design-bid-build is what people are comfortable with. They're used to obtaining 3 quotes from established professionals and choosing the lowest bid. In a time when quality and aesthetic appeal didn't matter as much, this was the most perceived as being the most cost-effective way of completing a project. However, that isn't always the case. Also, with more emphasis on quality, customer experience, and the actual design, other factors are starting to become more important.
In a rather famous case from 2007, the I-35W Bridge over the Mississippi River collapsed, but was rebuilt using the design-build method. Minnesota saved an estimated $400,000 a day from lost revenue and the costs of detouring traffic due to "speed of delivery and innovation." If you had to guess, what might be the projected savings for a residential or commercial project using the design-build method?
I think it would be hard for us to estimate cost savings for commercial project; we really focus on residential remodeling. To be honest, there is such a huge range of costs for residential projects. You could spend 5 grand on a project, or you could spend $1.2 million on a project. Putting a dollar cost on the savings is a bit difficult.
However, I'm sure that you've heard some story along the way of someone who did a kitchen remodel with a contractor and it went horribly awry, ending up costing them $50,000 more than what they had budgeted because the contractor didn't measure where the cabinets were to be installed. It also then ended up taking 3 months longer than expected, and they had to hire another contractor to finish the job because the first one said he had other things he had to work on and he'd come back and finish it in 6 months.
That type of scenario doesn't exist with our design-build method. You know what you're going to pay before construction starts, and it is a guaranteed budget. Not only that, but we've planned out exactly how long the project is going to take. We can tell you exactly what dates demolition will occur, and we've already booked the demo team for those dates. We know exactly when the rough plumbing and electrical will happen, and we know exactly what day the project will finish and we guarantee it. We know the date the cabinets will arrive, and we know that they're going to fit perfectly because we've measured it more than once and drawn it accurately in an architectural plan. Not only that, but because we're the ones ordering and delivering said cabinets, we know they're going to be exactly as we've drawn and presented them to you. Our change order rate throughout construction is less than 2%, where the industry standard is above 15%. Projects are shorter in length. You know what you're getting up front. I'd put the emphasis more on the customer service level and peace of mind rather than the price tag.
With design-build bids, contractors are selected based on qualifications, capability, experience, and price, rather than just the cost of the bid. For contractors looking to adopt this model, what are some ways they can illustrate their experience and abilities to show themselves in the best light?
As in many other related fields of professional work that has a product to showcase, the contractors or subcontractors can adopt this model by:
Proactively working with the design-build firm by way of in-office or on-the-job meetings and presentations. In this forum, they can show what they have to offer in product and service. This also helps both parties know where the contractor stands on standards, level of service, warranty, procedures etc.
Building and being open with solid client and in-field references. Showing companies their portfolio or even seeing actual projects in person they have done.
Focusing and showing what they have to offer in terms of specialty training, education, field experience, certifications etc. – those things that put their service above the rest.
Being in tune with the design-build firm's needs and what they are trying to accomplish. This can be in form of:

How their design, planning, and budgeting specifically works.
What's expected in terms of warranty/backing product
Communication level with firm's personnel in office and in field.
One of the possible downfalls of design-build is a lack of architectural and engineering support, forcing a contractor to act as their own agent. Do you have any advice on how to circumnavigate this problem?
We employ architectural and engineering staff directly, so I'm not sure that this has ever been a problem for us. All of our office employees (excepting the CFO) went to school for architecture. Three of our employees actively took on pure architectural roles prior to working here.
Additionally, we hire a structural engineer to proof all drawings that require such, and stamp them during the design process. I wouldn't consider this a "downfall of design-build." In fact, I'd say that a true design-build firm incorporates the architectural and engineering support into their company model.
What are your predictions for this industry? Do you expect the design-build method to continue to grow, and if so, why? What are some different sectors and industries that seem to be embracing this method?
We do think that it will continue to grow; it is a more responsible and ethical way to execute a project. Only one company takes accountability for the whole process! I think that the design-build methodology is applicable across all sectors and industries, as it is a more conclusive way of looking at design. Good design has to be functional; and in order for it to be functional, the designs need to be executable as they are designed.
With little or no interaction with the team that executes a design, how do you know it will come out as intended? You don't. With design-build, know what you're getting and can deliver it as promised. I think that that sort of approach is universal.
For more updates from New England Design And Construction, like them on Facebook, follow them on Twitter, connect with them on LinkedIn, and subscribe to their YouTube Channel.